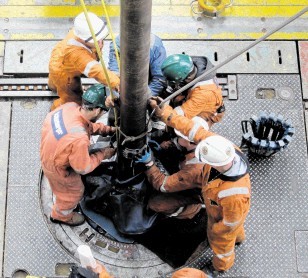 Xcite Energy's shares slumped more than 17% yesterday despite the Aberdeen-based heavy-oil explorer celebrating better-than-expected well-test results from its Bentley field.
Xcite said it had successfully demonstrated full field-development drilling, completion and export techniques and significantly improved its understanding of oil, gas and water movement behaviour.
Chief executive Rupert Cole said: "We are extremely pleased with the outcome, which has exceeded our expectations.
"We have safely delivered an outstanding pre-production well test on Bentley, one of the largest remaining undeveloped fields in the North Sea."
Xcite's upbeat report on its well test failed to impress investors, however, as the shares fell by 22.5p to 108p. Market experts said a sharp rise in value for the stock since July, coupled with a likely dearth of information from the company in the coming weeks and months, may have encouraged profit taking.
Bentley, about 100 miles east of Shetland, is thought to contain 150million recoverable barrels of oil.
The first cargo from the field was sold recently at a higher-than-expected price. A European refiner acquired more than 135,000 barrels of the crude through a deal with BP Oil International.
About 147,000 barrels were safely produced during the well test – or phase 1a of the Bentley work programme – Xcite said yesterday. The well, drilled by the Rowan Norway jackup rig, will now be suspended with its two wellbores being kept available for use in the next phase of field development.
Xcite said: "The well test equipment on the Rowan Norway is currently being decommissioned and dismantled in advance of being returned to Aberdeen.
"The rig will be demobilised from the Bentley field as soon as practicable, from where it will be towed to Dundee and released back to Rowan."