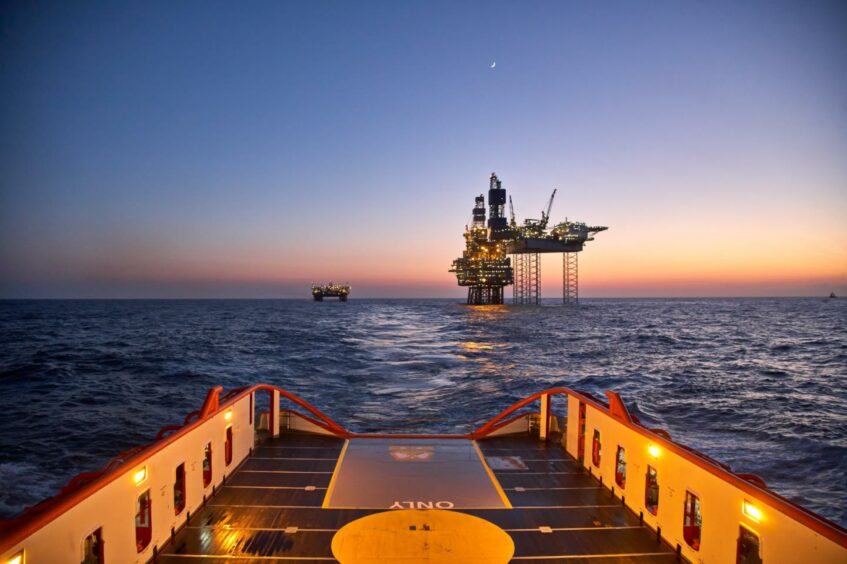 Private equity took a keen interest in the UK North Sea in 2021, with £2.4 billion worth of deals for the country's oil and gas industry.
The figure, compiled by law firm Mayer Brown, compares to just £11 million worth of acquisitions in the sector in 2020.
It sits within a broader landscape for private equity which made 12 deals across European oil and gas businesses in 2021 worth a whopping £11.9 billion, up from the previous year's total of £232 million.
Meanwhile, the "enormous" revenues from decommissioning are expected to keep the attention of investors for years to come.
Specialist private equity funds were active in the UK North Sea and further afield, including Norway's HitecVision, Postlane Partners of the United States, and North Sea Midstream Partners, owned by London-headquartered Wren House Infrastructure.
NEO Energy, backed by HitecVision, made one of the bigger announcements in 2021, with a £1.2 billion acquisition of JX Nippon E&P UK, including its 20% stake in the Mariner field and 18% stake in the Culzean development..
North-east energy services firm Hydrasun was also snapped up by US-based SCF Partners during the year.
Mayer Brown said that, while some funds have been long-term investors in the industry, the devaluation of oil and gas assets since the start of the pandemic made them attractive investment targets.
Meanwhile, as areas such as decommissioning are expected to see "significant growth", private equity investment in oil and gas is "likely to continue to grow in the coming years".
Partner Bob Palmer said: "Assets in the North Sea have been particularly popular acquisitions for some PE funds over recent years, but their opportunity is likely to be bigger than that."
"As the oil and gas industry continues to wind down less productive and profitable assets, growth in the decommissioning industry is likely to attract PE funds.
"The potential revenue streams from decommissioning are enormous over the coming decades."
Fellow partner James West added: "Majors are facing pressure to divest some of their assets as part of the transition to renewables and this is creating an opportunity for specialist private equity funds to pick up assets at valuations they like."
It comes as consultancy Rystad Energy said global upstream deals totalled £133.4 billion in 2021, a 70% increase on the prior year, rebounding to pre-Covid levels of mergers and acquisitions (M&A).
Deals valued at more than $1 billion (£738m) accounted for 70% of that total, with two large Australia-focussed mergers of Santos and Oil Search and Woodside Petroleum and BHP contributing around £16.2bn.
Going forward, Rystad said: "The deal pipeline is robust, and the upstream M&A market looks set to continue to strengthen, with deals in the US likely to remain a crucial driver of the global deal value."
Recommended for you

Picking and choosing investment opportunities