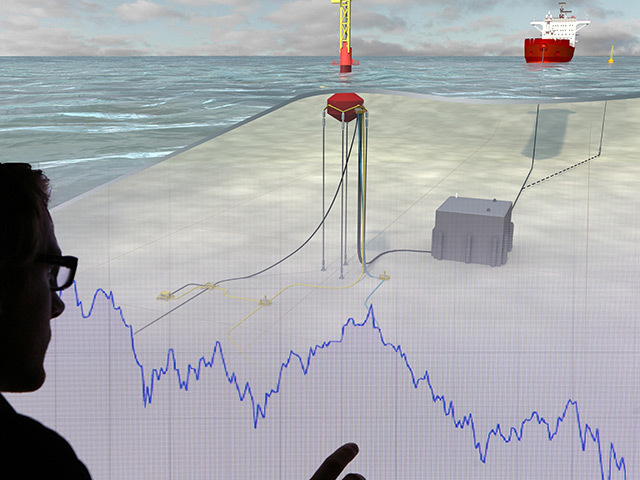 A North Sea explorer's share price plunged yesterday after saying it had significant doubts it could continue trading.
Antrim Energy said difficulty securing additional finance and cost overruns were among the reasons it feared for its future as a going concern.
The Canadian firm's worries pushed its shares down nearly 15% yesterday, three months after a similar warning wiped one-third off its value.
Read Energy Editor Jeremy Cresswell's take on the Antrim crisis here
Antrim – whose North Sea interests include the Fyne prospect and a stake in the Causeway field – said restrictions placed on a £19million payment-swap transaction by its bank could prevent it spending cash on its developments.
It added that it had to sell off an option on 30% of a Tanzanian oil prospect for nearly £5million in an effort to ease the restrictions.
Antrim, which published its interim results yesterday, said: "The company continues to work with the lender to reduce the impact of these restrictions, however, there is no certainty that restricted funds will be made available, which may cast further doubt on the company's ability to continue as a going concern.
"The restrictions may impact the company's ability to fund capital expenditures."
Antrim said if its bank did not release the funding it may buy or sell assets or issue new equity, but it now has a working-capital deficiency of £4.7million compared with £26.8million of capital this time last year.
Antrim's financial difficulties come despite Causeway starting production at the end of last year, although it will be shut down for about six weeks later this month.
It is hoped further output will ultimately come on stream thanks to the firm's wholly owned Fyne field, which was initially abandoned as uneconomic but is being reassessed after Antrim agreed a deal with Aberdeen-based Advanced Buoy Technology. ABT and Enegi Oil approached Antrim earlier this year with a proposal to develop Fyne using an unmanned buoy which sits just below the surface of the water, housing the production and processing equipment.
Alan MacPhee, of investment manager Brewin Dolphin in Aberdeen, said Antrim investors had endured a tough 12 months; its share price hit a one-year high of 54p in September, but closed down 16.4% yesterday at 5.75p.
Recommended for you

Report warns up to 17,000 north-east jobs at risk without energy transition cash