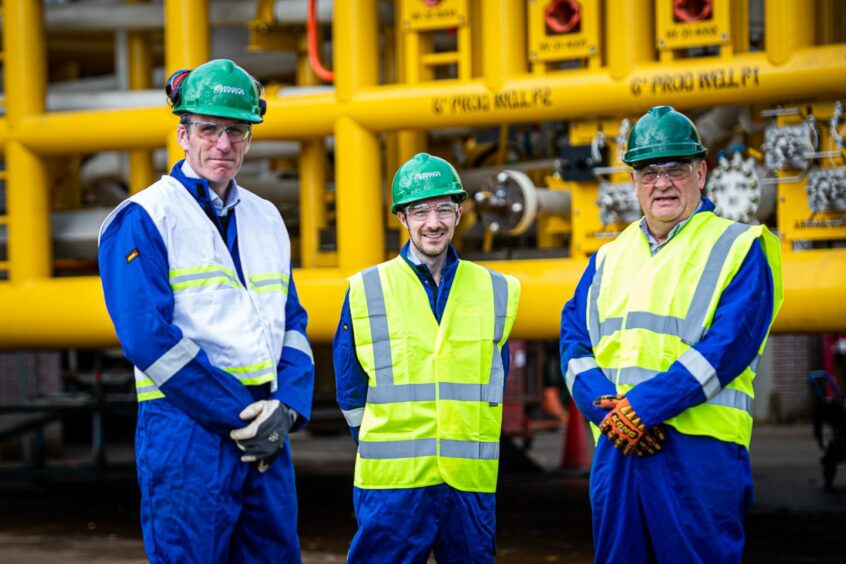 As Ithaca Energy looks to make an Initial Public Offering (IPO) in London, we take a look at some of the other North Sea operators that have launched stocks recently.
Ithaca Energy is looking for a market valuation of up to £3.1 billion as it comes on to the London Stock Exchange, with the share price for its initial public offering (IPO) being marketed at a range of 250p – 310 pence, expected to be at the lower end of guidance.
The firm is seeking to raise as much as £310m through the IPO – London's second-largest this year after Chinese wind turbine manufacturer Ming Yang Smart Energy Group which raised $757m.
It was initially hoping to be the largest this year, before being downgraded.
Harbour Energy
Ithaca chairman Gilad Myerson has previously stated he is paying close attention to Harbour Energy following its London Stock Exchange debut in June last year as it took to the markets via a reverse takeover.
The business launched on the completion of private-equity-backed Chrysaor's all-share merger with public company Premier Oil.
The deal created the largest UK-listed independent E&P company and UK North Sea producer at the time.
The London-listed Harbour Energy (LON: HBR) has a market capitalisation of more than £3.5 billion on the London Stock Exchange.
The company has gone on a similar growth journey to Ithaca in terms of its run of acquisitions – it acquired assets from Shell and ConocoPhillips in high-profile deals, as well as a reverse takeover of Premier Oil.
Ithaca made a splash in 2019 when it completed a $2bn acquisition of Chevron's North Sea business and more recently the firm recently took over Siccar Point Energy which owns the controversial Cambo oil field.
Var Energi
Ithaca is also keeping an eye on the Oslo-based Var Energi (OSLO: VAR) which listed on the Euronext on the 16th of February this year.
Its €776m IPO of Var Energi was the  largest IPO in Europe in Q1 2022 and has a market cap of around £7.4bn.
Listed on the Oslo Børs market, Var has admitted 2,496,406,246 shares with a current nominal value of 0.16 NOK.
Vår Energi employs more than 900 people and has ownership in 36 fields producing net 247,000 boe per day – according to the firm's third-quarter results in 2021.
Energean
The London headquartered Energean went public in early 2018 and currently commands a market cap of nearly £2.8bn.
The hydrocarbon exploration and production company firm (LON: ENOG) turned heads with an IPO of £330m, which at that point was the largest in four years in London.
The firm's shares have reached a high of £15.69 and a low of £15.23 during its time as a publically listed company.
Considering it: Neptune Energy
Neptune Energy has said publicly it is considering an IPO, though not in the immediate future.
In February, Alex Msimang, energy transaction and project partner at Vinson & Elkins, predicted an uptick in public listings in 2022 as the energy sector enjoys higher oil and gas prices.
Msimang said at the time: "All eyes are going to be on Var Energi in Norway and how Harbour Energy continues to perform on the London Stock Exchange. There are also other candidates, whether it is Neo, Ithaca or Neptune – that will be interesting to watch."
Service companies:
Ashtead Technology:
The UK-based oil equipment and services company, Ashtead Technology (LON: AT), IPO in London in November last year.
Listing on the alternative investment market (AIM), Ashtead hit a £130 million market valuation
Currently, the firm has an instrument market capital of £222.83 million with stocks selling for £3.03 a share at the time of writing – a high for the company.
Ashtead Technology has over 200 people on its books with offices in Aberdeen, Abu Dhabi, Broussard, Halifax, Houma, Houston, Inverurie, London and Singapore.
Dolphin Drilling:
With offices in Aberdeen Dolphin Drilling has also taken to the stock market, listing in Oslo.
The firm (OSLO: DDRIL) took to the markets on Thursday the 15th of September this year.
The current market capital of Dolphin Drilling stands at 1.98 B. NOK (£170m), having issued 124,318,899 shares.
Recommended for you

Ashtead Technology acquires Ace Winches for £53m