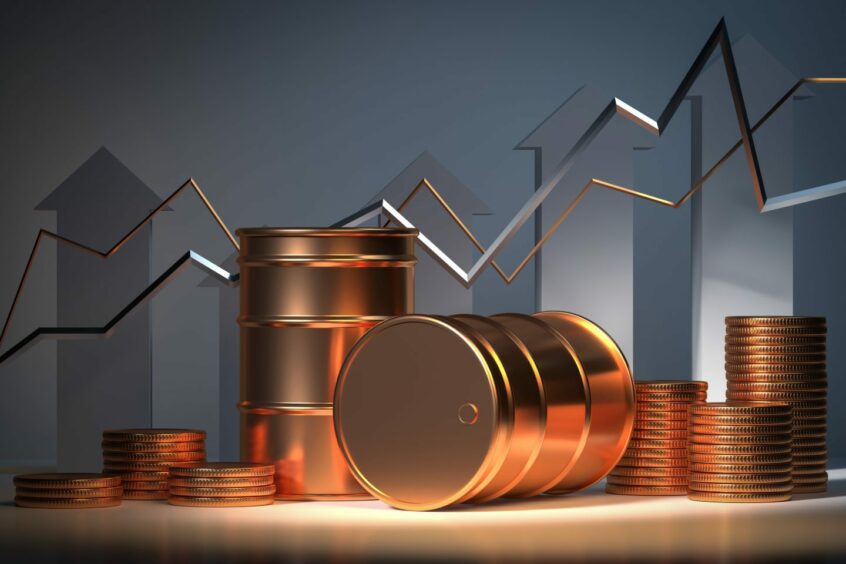 International oil price benchmark Brent Crude climbed in the year's first session as traders digested mixed signals on demand from China, the world's largest crude importer.
West Texas Intermediate rose toward $81 a barrel after capping a modest annual gain last week. In China, some measures of mobility in key urban areas have picked up, a sign that a so-called exit wave of Covid infections may have peaked. That followed official data showing the economy ended the year in a major slump, and President Xi Jinping said that tough challenges remain.
Crude endured a volatile ride in 2022 after Russia's invasion of Ukraine upended commodity trade flows, and major central banks including the Federal Reserve aggressively raised interest rates. As 2023 gets under way, investors are tracking Russia's reaction to sanctions on its energy exports, the odds the Organization of Petroleum Exporting Countries and allies may cut supply again, and the fallout in China from its swift pivot away from Covid Zero.
"After their strong finish before the extended holiday break, oil futures may start the new year on a flat-to-slightly-weaker note," said John Driscoll, director of JTD Energy Services Pte. "Virus infections continue to surge in China and threaten to spread with the rollback of anti-Covid travel restrictions. There are also growing expectations of a global recession."
-WTI for February delivery was 0.3% higher at $80.49 a barrel on the New York Mercantile Exchange at 7:27 a.m. in London.Earlier, the US benchmark dropped as much as 1.2%.
-Brent for March settlement advanced 0.2% to $86.07 a barrel on the ICE Futures Europe exchange.
-Hedge fund trader Pierre Andurand has been among those forecasting a surge in oil demand if the world fully emerges from Covid restrictions. Consumption has been lagging long-term trends and may rise by 3 million to 4 million barrels a day in 2023, according to posts on Twitter by Andurand last month.
Still, WTI's prompt spread — a widely-watched market metric — suggests ample near-term supply, with the front-month contract trading at a discount to the next in sequence. The difference was 14 cents a barrel in contango on Tuesday, compared with 7 cents in contango about a month ago.
Recommended for you

Nigeria unnerves oil traders with sudden pricing change