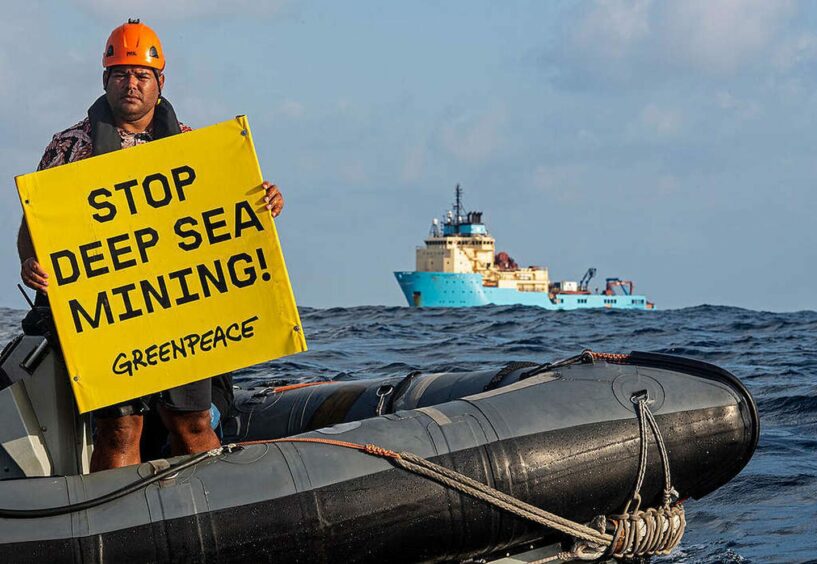 The loud noise made by deep sea mining could pose a grave danger to whales and other sea creatures that use sound to communicate, scientists have said.
In a new report from the University of Exeter and Greenpeace, researchers warned that constant man-made noise might interfere with the unique frequencies that whales, dolphins and porpoises use to speak to each other and navigate the ocean.
The scientists said sound from seabed mining would "overlap" with these frequencies and confuse and distress sea mammals, causing them to change their behaviour.
They called for more research into the impact of the mining on ocean life, noting that whales and dolphins are already under increased stress from climate change and fishing activity.
Dr Kirsten Thompson, an ecology lecturer at the University of Exeter, compared the noise to constant roadworks outside a house.
"Imagine if your neighbourhood was suddenly disrupted by construction work that goes on 24/7 – your life would change dramatically," she said.
"Your mental health would be compromised, you might change your behaviour to escape from it. It's no different for whales or dolphins."
Deep sea mining is a relatively new – and controversial – method of retrieving minerals and deposits from the ocean floor.
Some scientists think the materials that lie in the seabed could help create new, greener technologies like long-range electric cars, lighter rechargeable batteries, and wind turbines that can withstand extreme weather.
However, other researchers have warned that deep sea mining could affect the oceans in ways we do not expect.
Scientists are particularly concerned about the Clarion-Clipperton Zone (CCZ) between Mexico and Hawaii, which is home to more than 25 cetacean species including dolphins and sperm whales, as 17 exploratory deep sea mining contracts have already been granted in this part of the Pacific Ocean.
"Deep sea mining companies are determined to start plundering the oceans, despite little research about the impacts this industry would have on whales, dolphins and other species," said Greenpeace International campaigner Louisa Casson.
"Deep sea mining could damage the oceans in ways we do not fully understand – and at the expense of species like blue whales that have been the focus of conservation efforts for many years.
"Governments cannot uphold their commitments to protect the oceans if they allow deep sea mining to start."
Deep sea mining companies have not yet received permission to start mining commercially, but may be allowed to later this year following March and July meetings of the International Seabed Authority, the body that regulates the activity in international waters.