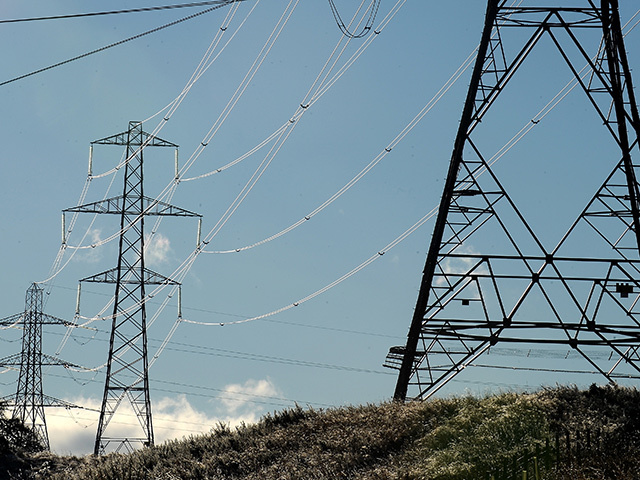 National Grid has added fuel to the fire of customer anger after revealing an increase in charges to use its gas and electricity networks that have boosted its profits.
Charges levied by the grid provider have risen by £12.23 over the past 12 months and now cost households around £175 a year.
Yesterday the London-based utility, which levies energy bill customers for the cost of distribution and transmission, said its UK operating profits rose 7.7% to £1.2billion for the six months to September 30.
Steve Holliday, chief executive at National Grid, insisted it would spend around £3.5billion on new energy networks this financial year under its goal to "provide customers with reliable networks while generating value and driving growth". But the amount the FTSE100 company plans to invest is down from initial estimates of £3.6-£3.9billion.
National Grid makes its UK revenues on energy bill levies, which are determined by regulator Ofgem to allow spending on infrastructure.
This has come under scrutiny by ministers as energy providers have introduced inflation-busting price rises in recent weeks, with part of the blame for recent increases in tariffs due to charges for energy distribution and transmission, they have claimed.
The group is operating in the first year of an eight-year price control regime set by energy watchdog, Ofgem.
Mr Holliday said the extended price control period gives National Grid the certainty it needs to invest £25billion by April 2021.
The company said it was on track to deliver "strong returns" for the UK business over the full year, although pre-tax profits fell 7% to £979million.
This was due in part, it explained, to the "temporary additional cost" of higher US transmission system costs.
But the firm upheld its promise to retain dividends in line with inflation, confirming a 14.49p per share payout.
Meanwhile National Grid yesterday underlined warnings it made last month about falling amounts energy generation and lack of investment in the UK.
In October the firm warned that the risk of blackouts this winter was higher than at any time over the past six years.
This was due to the narrowing of the "margin" – the difference between the power being generated and estimated peak demand.
In its half-year update, National Grid pointed out that "transmission connected generating capacity" in the UK had fallen by 6Gw in the last year.
Only 2.5Gw was expected to come online by the end of 2015.
Coal-burning plants are also set to disconnect from the grid in the next two years, it added.
The National Grid delivers electricity to around 3.3 million customers in the Northeastern US, and delivers gas to approximately 3.4million customers in New York, Massachusetts, New Hampshire and Rhode Island.;
Recommended for you

Gas is the new coal with risk of $100 billion in stranded assets