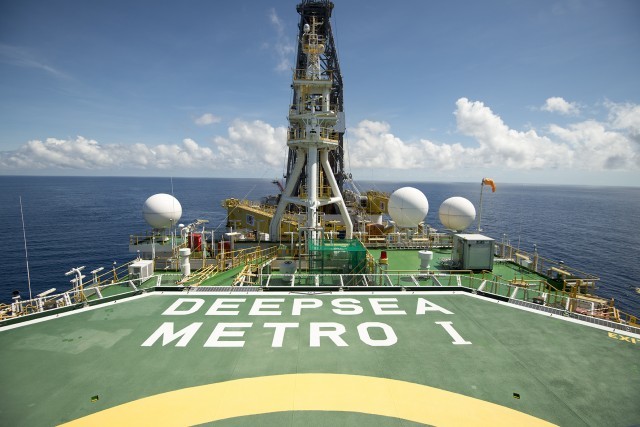 UK-based explorer Ophir Energy posted losses of almost £150million after disappointing results from its African exploration campaign.
Exploration write-offs in Ghana, Madagascar, Congo and Kenya and below-estimate cash flows from Tanzanian block 7 and the Offshore Senegal and Guinea Bissau Joint Development Zone (AGC) saw the firm post a $245.8million (£148.5m) for 2013.
But the firm closed the year on $666.7million of net cash and short-term investments, after raising $837.6million through share placing.
Successful exploration and appraisal programme in Tanzania's blocks 1,3 and 4 increased its contingent reserves' by 254million of barrels of oil estimate (boe), while the firm also secured the Vantage Titanium Explorer drillship to deliver the 2013 and 2014 drilling programmes across its West and East African contracts.
"2013 saw the company continue its operational progress," said Nick Cooper, chief executive of Ophir Energy.
"This progress demonstrates the benefits of our strategy of creating shareholder value through the exploration and appraisal phase of the industry investment cycle and then realising that value at the appropriate time.
"We have entered 2014 well financed to deliver the most extensive exploration programme in the Ophir's history; targeting wells in Tanzania, Gabon and Equatorial Guinea. This programme will include several new plays, which, if successful, have significant follow on potential beyond any initial discovery."
Meanwhile Ophir said Tanzania's first planned liquefied natural gas export facility could be expanded by adding a third train, after more gas than expected was discovered by the joint venture with BG Group.
Offshore gas discoveries have been upgraded to 15.7 trillion cubic feet, despite the disappointment of its output from block seven in the country.
The LNG terminal is expected to start shipping gas in 2020; BG Group, Statoil and ExxonMobil are also shareholders.
Recommended for you

Medco Energi eyes more acquisitions in Southeast Asia, ESG in focus