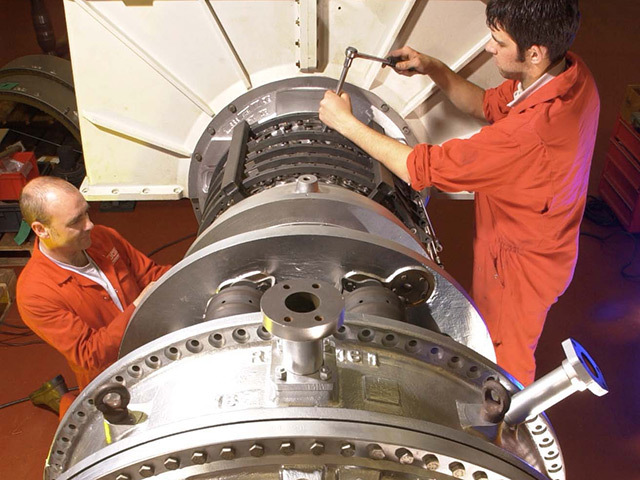 Siemens AG and Mitsubishi Heavy Industries could submit a joint bid to rival General Electric's $17billion offer to buy Alstom SA's energy business.
"We firmly believe that we can substantially contribute to a partnership solution for Alstom which will create value for all parties involved, including the country of France," Mitsubishi Heavy Industries chief executive officer Shunishi Miyanaga said in a statement.
According to sources, one of the options the partnership is considering includes splitting the operations. Mitsubishi Heavy would take over Alstom's steam turbine and grid business while Siemens would assume its gas turbine operations.
The two have worked together before. Siemens entered into a joint venture with Mitsubishi Heavy after it sold a 51% stake in its metals technologies business to the Japanese company.
GE's offer has been floundering on the negotiation table as the French government demands more stringent guarantees regarding jobs.
Last month GE pushed back its buyout plans to June 23, conceding to government pressure.
French President Francois Hollande and Economy Minister Arnaud Montebourg have both called for better terms to be included in GE's offer.
GE has since gone to great lengths to prove the power of its deal, including promising to create 1,000 French jobs and chief executive Jeffrey Immelt appearing before France's National Assembly.
At the time a GE spokesman said the company viewed the "extension positively".