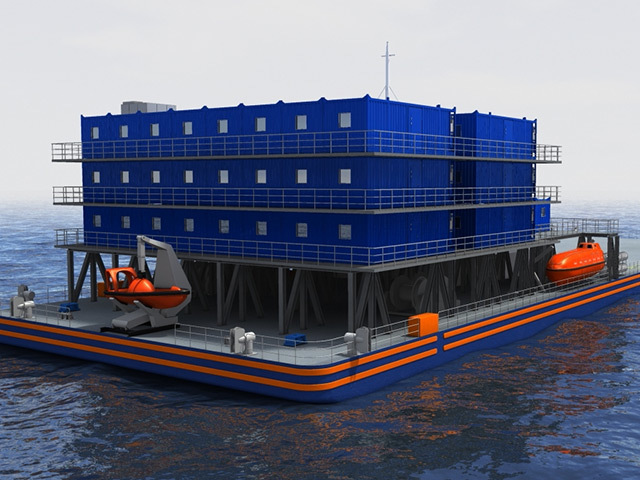 A north-east businessman has become one of Scotland's richest people after selling his company to a global supply-chain giant for £320million.
Over three decades, Steven Ferguson has transformed the Kintore-based Ferguson Group from a small North Sea container firm into an international offshore supply firm.
Yesterday, the 54-year-old, who was worth £125million according to the Sunday Times Rich List, confirmed that he had agreed to sell the firm to Australian rival Brambles.
He said the "time was right" to sell up.
He is the sole shareholder in the group and it is understood that once the firm's debt is discounted, he could walk away with more than £250million from the deal.
Brambles will now pump millions of pounds of capital into the business to help it continue to grow.
"As a proprietary standalone business, the Ferguson Group has grown very significantly in recent years and it was becoming clear that in order to maintain this momentum in the current market, new sources of finance and access to skills was required," said Mr Ferguson, who now lives in Monaco.
"The time is therefore right for some new owners for the group, owners with the status and financial muscle of Brambles which will enable the business and the people within it, to continue to flourish and grow as part of a broader listed entity."
Brambles – which is valued at £8.5billion on the Australian stock market – has come under fire for the deal back home, where investors fear the price they paid might be too high.
However, chief executive Tom Gorman defended the deal and paid tribute to the work Mr Ferguson has done.
"Steven Ferguson, had been preparing the next phase of growth for the business, with capital expenditure averaging £24million in the past three years," he said.
"Steven has run this business extremely well and we're in the position now, having acquired the business, to deliver that next level of growth."
He said that Brambles would keep Ferguson's capital expenditure at its current levels, adding: "We are confident that incremental investment in the business will deliver returns on capital investment commensurate with the rest of the Brambles Group."
He said Mr Ferguson had an "unbroken 10-year record" in sales and earnings growth, and delivering return on capital. But he said Brambles wasn't just bringing more cash to the British company.
"We will provide capital here, but if the assumption is that's all we are providing, I think you're misinterpreting," he said.
"We can make the business more efficient."
Ferguson Group started life as Ferguson Seacabs in Inverurie in 1976, when Mr Ferguson was just 16.
The company has been servicing the oil and gas industry for over 35 years from its bases in the UK (Bridge of Don, Inverurie and Kintore), Norway, UAE, Singapore and Australia.
Each base is equipped to supply the group's complete range of containers, including dry goods containers, chemical tanks, mud skips, drum baskets and refrigerated modules.
The company has also been making offshore living and working accommodation modules for the oil and gas industry.