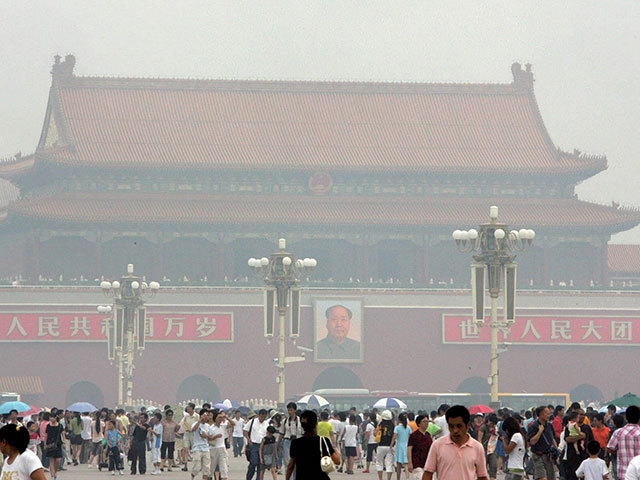 The slump in oil prices is a boon to China as the world's second-biggest oil consumer. It's a different story for the country as a major producer.
The slide in prices to a four-year low threatens to cut spending, production and profit for the country's oil companies including PetroChina Co (857) Brent, the global benchmark, has fallen 26% this year to below $83 a barrel.
The decline, amid signs that global supply is outpacing demand, is pressuring profits from oil extraction across the globe. After a flurry of acquisitions and spending that's stretched the balance sheets of Chinese oil companies, the country will also have a diminished appetite for deals, according to Sanford C Bernstein & Co.
"The cash flows and balance sheets won't support the big deals that we've seen in the past," Neil Beveridge, a Hong Kong-based analyst at Bernstein said. "We've seen runaway spending from these companies as they've pursued growth at all costs. We're seeing more austerity this year, and as we go into next year you're going to see even tighter control."
If Brent averages $80 a barrel next year, earnings at the large oil companies in China, the world's fourth-largest oil producer, would drop as much as 54% from a year earlier, according to a report from Bernstein yesterday. Spending and dividends also would fall, the analysts wrote.
Prices staying at that level in 2015 would lead to a 1.5% decline in domestic production as companies struggle to cover the cost to replace reserves, the report found.
Lower spending by Chinese producers means a drop in domestic output, said Virendra Chauhan, a London-based analyst at Energy Aspects Ltd. Years are needed to tap significant amounts of unconventional resources, he said.
"An extended period of lower prices will clearly impact their ability to invest," Chauhan wrote in an e-mailed response to questions. "Given that substantial contributions from unconventionals are not expected until the back end of the decade at the earliest, a fall in capex today will show up in a declining trend as far as domestic output is concerned."
PetroChina, the country's biggest explorer, posted its lowest profit last week in eight quarters. Cnooc Ltd., China's biggest offshore oil and gas producer, recorded a decline in third-quarter sales as lower prices eroded earnings.
Two calls each to PetroChina and Sinopec's Beijing-based spokesmen seeking comment went unanswered. A Beijing-based spokeswoman at Cnooc said the company doesn't comment on speculation. Sinopec, as China Petroleum & Chemical Corp. is known, is the country's second-biggest oil and gas producer.
A pullback will lead to less M&A for Chinese companies at a time of "really interesting opportunities" with global explorers selling assets, Beveridge said.
"The question is who can afford to buy," he said.
Bernstein expects the oil price to rebound to above $100 a barrel next year. Lower prices should spur demand, which in turn will help to boost the market, the analysts wrote. Cnooc may benefit the most as the price recovers, it said.
China, meanwhile, is benefiting as producers from the Middle East to Latin America vie for customers in Asia. PetroChina said it bought Colombian crude for a northern refinery for the first time because it was good value.
China consumed the second-largest amount of crude ever in September amid a slide in oil prices and its stockpiles increased to a record.
Recommended for you

Upstream giants: The 10 largest oil and gas fields starting up in 2022