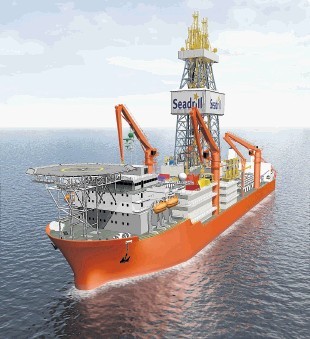 A stunted demand market saw Seadrill fall to a record low for the past six years. A "difficult" move to suspended the offshore driller's dividends spurred the slide.
The firm fell 16% to NOK118.8. The offshore driller, which is controlled by billionaire John Fredriksen, was hit by a weakened demand for rigs and faltering oil prices. Seadrill is currently sitting at its lowest valuation level since July 2010.
Speaking about the suspension, Fredriksen insisted it was a "difficult" decision but equally necessary to weather the current market climate.
He said: "The decision to suspend the dividend has been a difficult decision for the board.
"However, taking into consideration the significant deterioration in the broader offshore drilling and financing markets over the past quarter, the board believes this is the right course of action."
Earlier this year, Fredriksen's Hemen Holding bought 2 million shares in a bid to boost the firm's market value.
Despite his best efforts, Seadrill suffered significant losses in its third quarter results. Net income fell a total of 40% to $190million.
Recommended for you

BP reports underlying profits of £4.9bn despite impact of Rosneft exit