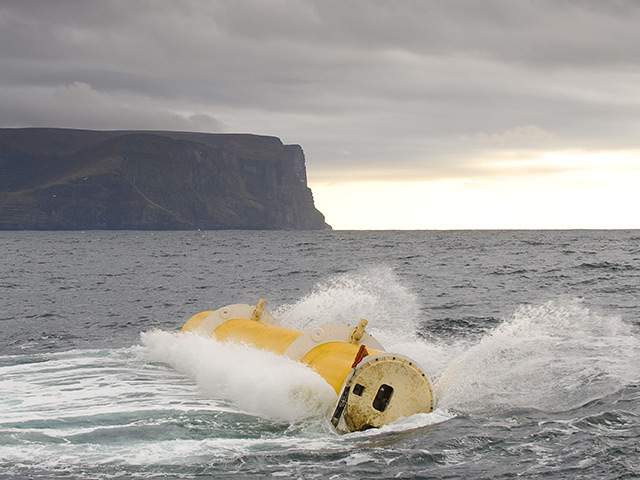 Wave energy company Aquamarine Power has announced plans to "significantly" downsize its business.
It means an undisclosed number of jobs will be lost.
According to CEO, John Malcolm,  "this will involve retaining a core operational and management team to run the business and continue maintaining our Oyster 800 wave machine at the European Marine Energy Centre in Orkney".
However, he insisted that the firm's Oyster wave device offers "the best route" to a commercial near shore wave energy machine.
The bad news comes just months after full year accounts to March 31 showed that the company had recorded a £16.5million loss.
This was on top of the £35million loss for the prior year (April 2012 through March 2013, which included a £12.7million impairment on the value of its flagship Oyster technology.
This is the latest blow for wave and tidal energy development hopes in Scotland and the wider British Isles.
Last month it emerged that Pelamis has been put into administration and Siemens is looking to dump Marine Current Turbines, which it bought in 2012, blaming the slow pace of development in the tidal energy market for its decision to divest.
Recommended for you

Images: Pioneering wave energy machine returns to Orkney after successful tests