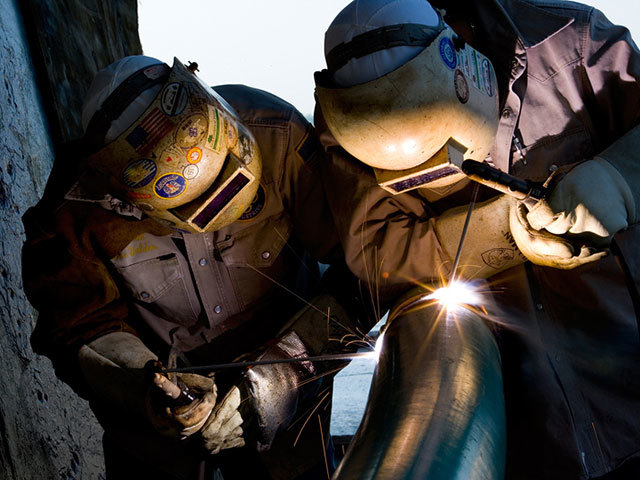 Technip SA (TEC), Europe's biggest oil-services company, said it plans to expand in upstream businesses even after a bid to buy French seismic surveyor CGG SA (CGG) failed on price and industrial considerations.
"We have turned a page on this subject," Technip Chief Executive Officer Thierry Pilenko said.
The company said in a statement on Sunday evening that it doesn't intend to make an offer for CGG.
CGG slumped 33% at 9:37 a.m. in Paris trading, while Technip climbed 8%.
The end of talks with CGG won't deter Technip from expanding into the study of oil and natural gas reserves, either through acquisitions or alliances, Pilenko said.
Talks between the two companies continued after CGG's board rejected Technip's November 10 bid of 8.30 euro a share in cash, saying conditions to pursue the proposal hadn't been met.
That price "was a good one," Pilenko said.
With a stake in each company, the French government was key in determining whether a deal could be reached. It holds 18% of CGG's voting rights through the state-run BPI fund and IFP Energies Nouvelles, while BPI also owns 5.2% of Technip.
"The negotiations were strictly between the two companies without interference from shareholders or the state," Pilenko said.
Technip's bid for CGG is "sensitive" for the French economy, and the government is watching the potential deal closely, Economy Minister Emmanuel Macron said in an interview November 27.
"It's a sector that is important for the French economy and its sovereignty."
Alternative scenarios being considered would have given Technip access to the business of studying images of oil and gas reserves, while allowing CGG to "keep its identity," Pilenko said.
CGG's acquisitions' business wasn't included, he said.
The two companies don't have overlapping businesses. CGG uses seismic equipment to try to uncover and determine the size of reserves, helping explorers to improve their chances of making discoveries.
Technip makes pipes and builds infrastructure like platforms and refineries.
"CGG remains confident in the ongoing execution and the success of its strategy as an independent company," it said in a statement today.
Complicating the discussions surrounding the approach — valued at about 1.47 billion euros ($1.8 billion) — and adding to share price volatility was the steep drop in crude oil prices, which Pilenko said today could delay some projects.
Technip confirmed the potential offer after the unveiling of a $34 billion deal in the US to combine the world's second-and third-largest oil-services providers, Halliburton Co. (HAL) and Baker Hughes Inc. (BHI), and before OPEC's decided Nov. 27 to maintain its production volumes, prompting a steep drop in crude prices.
Technip said the deal had "strong strategic and industrial logic." But CGG rejected it in the belief it undervalued the company's long-term prospects.
In the event of a deal, a question mark hovered over the future of CGG's seismic data-acquisition division, which uses vessels to carry out surveys.
Under the original plan, Technip said it planned to reinforce and "separate" the business. CGG has cut it back to a fleet of 13 vessels from 18, a move that eliminated 10 percent of its workforce, or 1,000 jobs worldwide.
Recommended for you

TotalEnergies spuds deepwater Venus