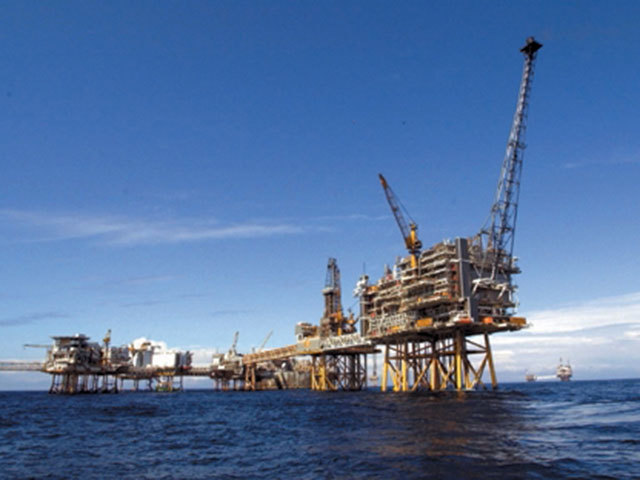 As oil drops below $55 a barrel, speculation is growing that the central bank of western Europe's biggest crude producer will need to cut rates again.
A 54% slump in Brent crude since a June high has pummelled the offshore industry in Norway, where oil and gas make up 22% of gross domestic product.
Over the same period the krone has lost about 20% against the dollar and 8% against the euro. The OBX benchmark stock index is down about 12%.
The central bank delivered a surprise rate cut last month it said was triggered by plunging crude prices.
Since then the oil price development has proven even worse than the central bank anticipated. In an interview yesterday, Governor Oeystein Olsen said $55 oil is "clearly lower" than expected in December.
At Norway's biggest bank, DNB ASA (DNB), economists say Olsen will need to reduce rates again in June from 1.25&. "The weaker krone buys Norges Bank some time before they make another cut," Kjersti Haugland, an analyst at DNB, said.
After lowering rates for the first time in almost three years on December 11, Olsen said he sees a "50-50 chance" of more easing this year.
Nordea Bank AB (NDA), Scandinavia's biggest bank, says that means another two reductions, bringing the benchmark deposit rate to 0.75%.
The central bank, which also oversees Norway's $850 billion sovereign wealth fund, plans to provide more detail on how oil prices will shape its policy in March, Olsen said.
Brent crude will need to trade above $70 a barrel before pressure on monetary policy abates, Olsen said in a December 12 interview.
Since then, the price of oil has dropped 14% to its lowest level in more than five years.
Yet thanks to a weaker krone, Norway is one of the few places in Europe that isn't facing the specter of deflation.
Annual consumer prices in Scandinavia's richest economy, adjusting for taxes and energy, probably reached the central bank's 2.5 percent target last month, according to a survey of economists.
Olsen signaled last month he may be willing to tolerate faster inflation for a time.
"We expect that inflation will accelerate and for a period lie above the inflation target — largely because of a significant weakening of the krone — and then return toward the target," he said.
For now, slumping crude prices haven't produced "any drama" in the labor market, Olsen said. A report showed registered unemployment rose to 2.7% in December from 2.6% the previous month.
"We keep the view that we have presented, that unemployment will gradually rise," he said.
Recommended for you

Angola cuts fuel subsidy, following Nigeria in boosting pump prices