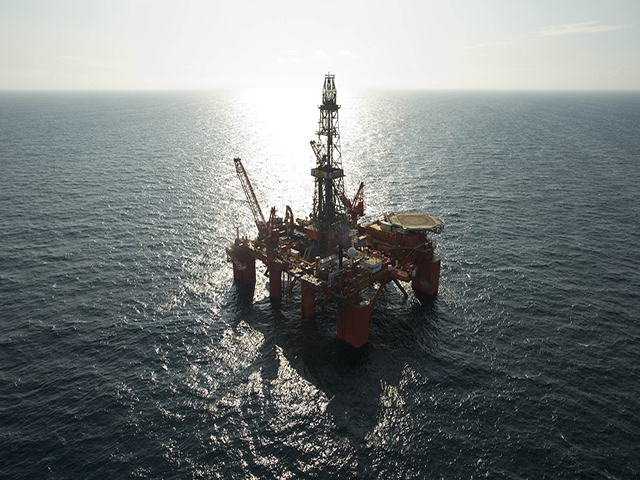 US oil drillers laid down the most rigs in the fourth quarter since 2009. And things are about to get much worse.
The rig count fell by 93 in the three months through December 26, and lost another 17 last week, Baker Hughes Inc. (BHI) data show.
About 200 more will be idled over the next quarter as US oil explorers make good on their promises to curb spending, according to Moody's Corp.
Drillers are already running the fewest rigs in nine months after a 46% drop in US benchmark West Texas Intermediate oil in 2014, the steepest decline in six years and the second-worst since the commodity began trading in 1983.
The price slipped below $50 a barrel yesterday as US producers and the Organization of Petroleum Exporting Countries remain in a standoff over market share.
Meanwhile, production from Russia and Iraq last month reached the highest level in decades.
"At $50 oil, half the US rig count is at risk," R.T. Dukes, an upstream analyst at Wood Mackenzie Ltd., said by telephone from Houston.
"What happened in the last quarter foreshadows what's going to be a tough year for operators. It's looking worse and worse by the day."
West Texas Intermediate for February delivery added 15 cents to $50.19 a barrel in electronic trading on the New York Mercantile Exchange at 12:15 p.m. Singapore time.
Futures dropped $2.65 to $50.04 yesterday, the lowest close since April 28, 2009. Brent rose 22 cents, or 0.4%, to $53.33.
"Drillers are retrenching into their core areas of production and moving out of less productive, less profitable and less prolific plays," Matthew Jurecky, head of oil and gas research for the London-based research company GlobalData Ltd., said from New York.
"In this environment, the one thing that will stop immediately is exploration-type testing in new zones."
Unlike previous years, when rigs have rebounded following a winter holiday slump, the count "will just continue to drop off," Steven Wood, Moody's managing director of oil and gas, said by telephone from New York yesterday.
"We would expect to see the rig count drop a couple hundred rigs as we go into the first quarter. And after that, it's about what happens to commodity prices."
Members of OPEC, responsible for 40% of the world's oil supply, have resisted calls to cut output since deciding on November 27 to maintain a collective target.
The group pumped above its quota for a seventh month in December even as US output expanded to the highest in more than three decades, data compiled shows.
Russian oil production rose 0.3% in December to a post-Soviet record of 10.667 million barrels a day, according to preliminary data e-mailed by CDU-TEK, part of the Energy Ministry.
Iraq exported 2.94 million barrels a day in December, the most since the 1980s, Oil Ministry spokesman Asim Jihad said.
US oil production is projected to rise even as the rig count plummets, supported by horizontal drilling that yields more crude from wells, government forecasts show.
Output reached a record 9.14 million a day in December, weekly data compiled by Energy Information Administration show.
"The production impact of those horizontal rigs is so much bigger that the rig count drop to date is almost immaterial," Dukes said.
Debt-laden companies are thirsty to reap investments from oil wells, Stephen Schork, president of Schork Group Inc., a consulting group in Villanova, Pennsylvania, said by telephone January 2.
"There's a lot of money in the ground and they want to see that," he said. "We may not see the big pullback" that's expected in 2015, he said.
The Permian Basin of Texas and New Mexico, the biggest US oil play, lost the most rigs targeting crude last week, dropping by five to 522, Baker Hughes data show.
Gas rigs fell by 12 to 328, declining in several plays including Texas's Eagle Ford formation and the Marcellus in the eastern US.
US gas inventories in the lower 48 states totaled 3.22 trillion cubic feet on December 26, a 2.5% deficit to the five-year average.
Supplies were 7.8% above year-earlier levels.
Natural gas for February delivery added 5.9 cents to $2.941 per million British thermal units on the Nymex.
"We thought natural gas would hold up in the $4 range, and it's more like $3," Wood said. "So that hasn't been helping on the other side of things."
Recommended for you

Market Wrap: Recession concerns push oil lower and whipsaw stocks