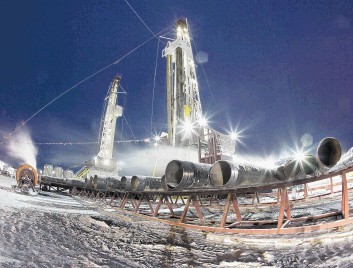 The US exported a record amount of crude oil in November after a five-year run of production growth that has made the country the most oil-independent in 20 years.
Shipments surged 34% to average 502,000 barrels a day in November, the highest on record dating back to 1920, surpassing the previous monthly peak of 455,000 barrels set in March 1957, data from the US Census Bureau and the Energy Information Administration show.
The US is now the 17th-largest exporter.
The export record was unthinkable just five years ago, when US crude production was still near a nadir following a 25-year decline.
Since then, producers using horizontal drilling and hydraulic fracturing in underground shale rock have boosted output by 66%.
Lawmakers in Washington are trying to end a 40-year-old law that restricts crude exports to just a few markets.
"This is something we never expected to see," said Carl Larry, president of Oil Outlooks & Opinions LLC in Houston.
"You look back at 2008, 2009, domestic production was half what it is now. We're not just passing a benchmark in exports, this is going to be a trend going forward."
While all grades of US crude — light, heavy and condensates from natural gas — surged in November, light-oil exports, defined as having a gravity measurement of at least 25 API, were largely responsible for the increase.
They jumped to 430,739 barrels a day in November from 330,761 barrels the previous month.
Heavy crude exports increased to 26,128 barrels a day in November from 17,505 barrels in October.
Shale oil from places like the Bakken formation in North Dakota and the Eagle Ford in Texas is typically light and has driven most of the growth in US production.
Light oil output has increased from 1.8 million barrels a day in 2011 to 4.5 million last year, according to the Energy Information Administration.
Booming output has reduced the need for crude imports. Foreign barrels account for 43 percent of the oil in US refineries, the lowest level since 1992.
About 91% of all crude exports, which included foreign-origin crude that has been stored in the US, went to Canada in November.
The remainder included 608,241 barrels to Switzerland, 508,356 barrels to Singapore, and 287,970 barrels to China.
The US is still a relatively small exporter on the global market.
A half-million barrels a day leaves the US shipping less than a 10th of leading nation Saudi Arabia and ahead of OPEC member Ecuador, according to data from the Joint Organisations Data Initiative.
The US bans most exports of unrefined crude oil. Shipments to Canadian refiners are allowed, as are re-exports of foreign oil, and a few other small exceptions.
Congress will hold discussions on repealing the ban in 2015, Representative Ed Whitfield, a Kentucky Republican and chairman of the House Energy and Power Subcommittee, said at a December 11 hearing in Washington.
For now, the existing exceptions are helping producers find higher-value markets for US crude. The US benchmark West Texas Intermediate was $2.37 a barrel less than than international Brent at 2:02 pm, from a $13.44 discount a year ago.
Reaching foreign markets is more important now than it was six months ago, with crude prices falling 55 percent since June as global production outpaces sluggish demand growth.
WTI traded at $48.25 today, compared to $107.26 in June 20.
"Are you more desperate to get a better deal when you're poor? I guess you are," said John Auers, executive vice president at Dallas-based Turner Mason & Co. an energy consulting firm. "Producers are on the edge of profitability. They're a little more incentivized now."
Recommended for you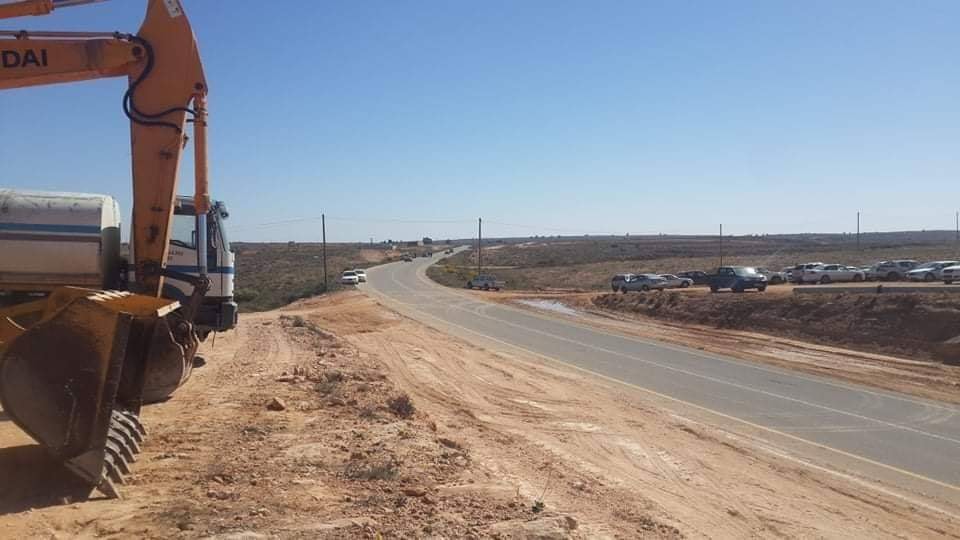 NOC declares Gulf of Sirte force majeure, criticises oil minister