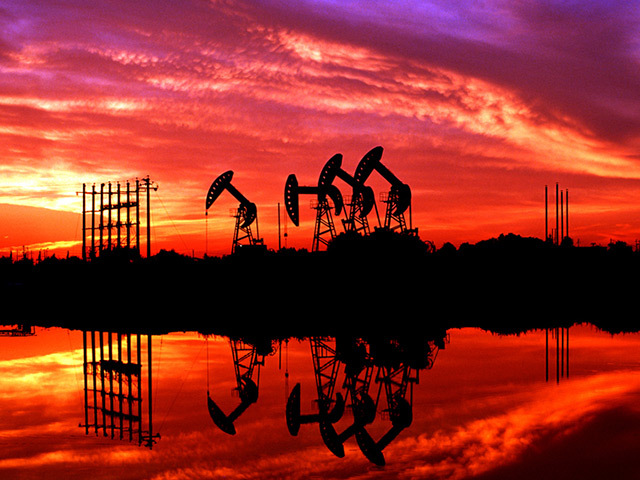 China's crude imports surged to a record in December after a buying spree in Singapore by a state-owned trader and as the government in Beijing accelerated stockpiling amid the collapse in global oil prices.
Overseas purchases increased to 30.4 million metric tons last month, according to preliminary data released by the General Administration of Customs.
That's about 7.19 million barrels a day, up from the previous high of 6.81 million in April. For 2014, crude imports rose to 310 million tons, also an all-time high.
Chinese demand is shoring up the global oil market as the country expands emergency stockpiles amid crude's slump to the lowest level in more than five years.
The Asian nation's consumption is forecast to climb by 5 percent in 2015, while the government is set to hoard about 7 million tons of crude in strategic reserves by the middle of this year, predicts ICIS-C1 Energy, a Shanghai-based commodities researcher.
China National United Oil Co., a unit of the country's biggest energy company known as Chinaoil, bought 47 cargoes on a Singapore trading platform that were to be delivered last month, according to data from Platts, which operates the system.
"Those record cargoes bought by Chinaoil in October seemed to have been unloaded and helping imports shoot to a record," Amy Sun, an ICIS analyst in Guangzhou, said.
"Meanwhile the government is taking advantage of low prices to stockpile both commercial and strategic oil."
China Petroleum & Chemical Corp and China National Offshore Oil Corp. together may fill two storage projects in the nation's second phase of emergency stockpiling during the first half of this year.
Crude imports are forecast at 25 million to 26 million tons each month from January to March, according to Sun.
Recommended for you

EU agrees to set $60 price cap level for Russian oil exports