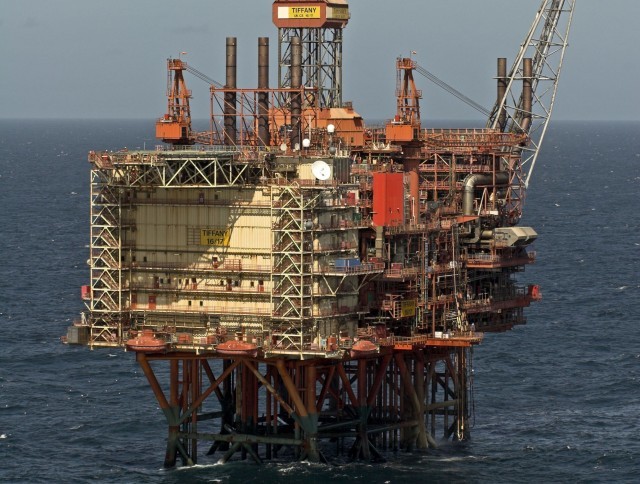 North Sea oil firm Canadian Natural Resources (CNR) slashed its spending plan for 2015 yesterday as the price of crude continued to fall.
Calgary-based CNR, whose operations also cover North America and Africa, said it was cutting its budget for this year by £1.6billion to £4billion.
It cited the plunging oil prices as the reason, but other factors are also dictating how much the firm spends and where.
Just over a month ago, James Edens, vice-president and managing director of CNR's Aberdeen-based North Sea and Africa-focused business, CNR International, warned the group would shift investment from the UK to other areas of the world because the UK Government was not moving quickly enough to change the tax regime.
He said CNR International, which employs 2,500 workers offshore and 400 in its Aberdeen offices, would have to make cuts in its North Sea business as he had expected "bigger changes" from the Treasury's long-awaited review of oil and gas taxes.
Announcing its budget cut yesterday, CNR also revealed it had halted expansion plans for a major oil sands project, Kirby North, in Canada.
Industry experts said the decision to stall an oil sands project just two years away from producing crude highlighted how even the healthiest energy companies were affected by the dramatic drop in oil over the past seven months.
A growing number of Alberta companies have pulled back spending plans in the oil sands, where they already faced soaring costs for materials, equipment and labour for big projects.
CNR chief financial officer Corey Bieber said: "It is going to take us a little while for us to get our costs back in line for the new reality.
"If we're headed back to a $50 or $60 world, it takes a little while for contractors and effectively the whole infrastructure, to accommodate that lower price structure. We have to make sure our balance sheet remains strong."