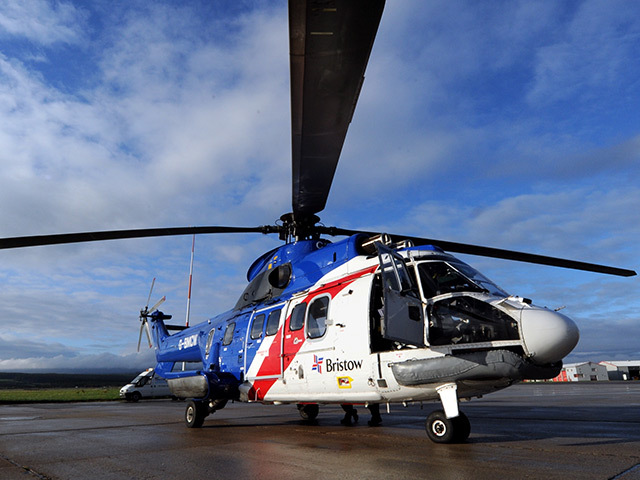 New contracts for the oil and gas industry and also search and rescue (SAR) operations helped spur on Bristow Helicopters to a massive increase in profits.
Pre-tax profits of £91million in the 12 months to March 31, 2014, were up from £6.35million a year earlier. Turnover rocketed by 26% to £318.19million in the latest period, from £252.52million previously.
A spokeswoman for the firm said a number of factors drove the rise in profits.
Most significant among these was a one-off gain from the sale of a 50% stake in a string of businesses, FB Entities, to joint-venture partner Cobham for £74million.
On the last day of the financial year, Bristow Helicopters completed the sale of certain assets to sister company Bristow Technical Services for £33.9million, resulting in a £6million gain.
Bristow Helicopters also started operations on a string of offshore contracts in the North Sea, while the "gap" SAR contract for northern Scotland has seen the firm deliver SAR services on behalf of the Maritime and Coastguard Agency from bases in Sumburgh and Stornoway.
The large jump in profits and turnover for Bristow Helicopters was revealed in accounts released by Companies House yesterday.
Director George Bruce, who is also group vice-president, integrated planning and performance, said: "The (turnover) increase has been driven by an increase in flying hour activity of 4% over the prior year and general price improvements, but also the inclusion of the new UK gap SAR contract."
Since the year end, Bristow Helicopters has acquired a 60% stake in Eastern Airways International and its fixed wing services from airports including Aberdeen International, Wick John O'Groats and Stornoway.
A growing North Sea helicopter fleet has also prompted investment in new offices in Kintore, Aberdeenshire.
Recommended for you

Subsea firm Ashtead Technology says trading is 'substantially ahead of 2020'