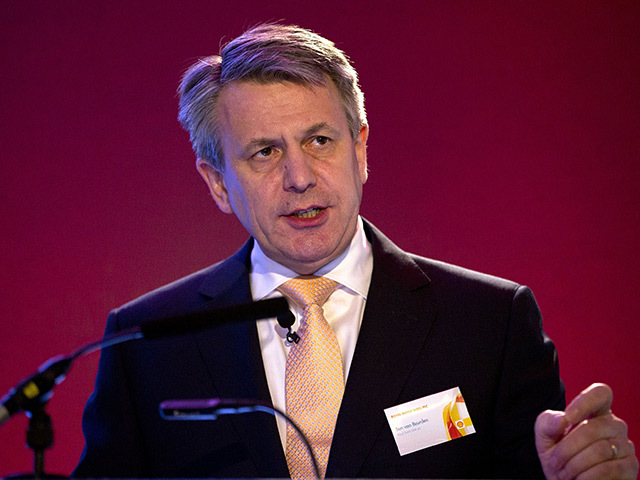 Oil major Shell will cut its spending by $15billion over the next three years.
The move was made on the back of falling oil prices during the last six months.
Despite this, Shell had posted an increase in profits for the last three months of 2014, which jumped from $2.2billion in the same period a year earlier to $4.2billion.
Shell chief executive Ben van Beurden said: "We are taking a prudent approach here and we must be careful not to over-react to the recent fall in oil prices.
"Shell is taking structured decisions to balance growth and returns.
"Our strategy is delivering, but we're not complacent.Weaker oil prices underline that there's a lot more to do. The three themes of financial performance, capital efficiency and project delivery will remain as Shell's priorities in 2015.
"The agenda we set out in early 2014 to balance growth and returns has positioned us well for the current oil market downturn.However, lower oil prices and the impact of our 2014 divestment's will likely reduce this year's cash flow."
Its full year earnings increased from $19billion, compared to $16.7billion the year before.
The company has already sold off some $15billion in assets in the past year.
The global industry is scurrying to respond as oil below $50 a barrel guts cash flows.
Statoil ASA, Tullow Oil Plc and Premier Oil Plc have delayed projects or cut exploration spending. BP Plc has frozen wages and Chevron Corp. delayed its 2015 drilling budget.
By cutting spending, companies aim to protect returns to investors.
Shell, based in The Hague, will pay a quarterly dividend of 47 cents a share, the same as the previous three months. It will pay the same in the first quarter.
In addition to the $15 billion of cuts in planned spending over three years, Shell warned there could be more to come should crude prices remain relatively low.
"Shell has options to further reduce spending but we are not over-reacting to current low oil prices," it said. The drop in oil prices has put investment levels "under severe pressure in the near term."
While declining to speculate about where crude prices are headed, he warned that canceling or delaying too many projects could risk putting in jeopardy supply over the longer term.
Shell's like-for-like capital spending will be lower than last year, according to today's statement. That number, which doesn't include acquisitions, was $35 billion last year and $38 billion in 2013.
Fourth-quarter oil and natural-gas production fell 1 percent to 3.213 million barrels of oil a day due to loss of a license in Abu Dhabi and security issues in Nigeria.
For more market info click here.
Recommended for you

India can add oil and gas while it chases green goal, Modi says