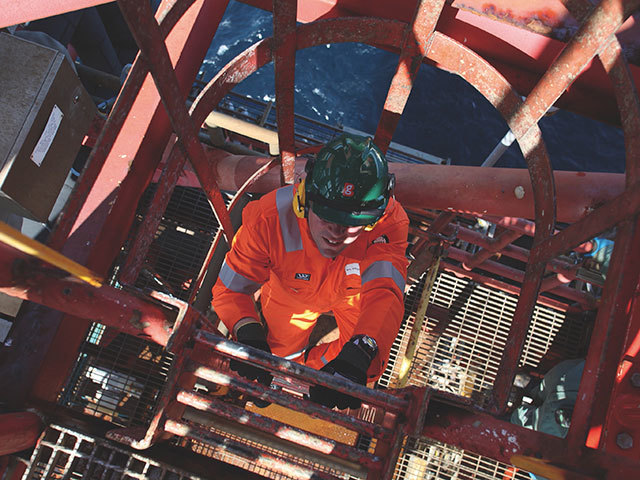 Exploration firm BG Group shares rose from 3.7p to 938.6p after new boss Helge Lund started his new post a month early.
The rise came a week after the company took a multi-billion pound hit from the plunge in oil prices.
Royal Dutch Shell climbed 18.5p to 2268.5p while BP rose 2.4p to 453p and Tullow Oil was up 5p to 415.1p.
The FTSE 100 Index fell 71.3 points to 6782.1 with all but a handful of commodities stocks turning lower.
Figures from China overnight showed both imports and exports declined in January in a sign of continued weak demand in the world's second largest economy.
Meanwhile, Greece's new prime minister Alexis Tsipras has appeared to set his country on a collision course with its creditors by proclaiming an end to austerity and "five years of bail-out barbarity".
Asia-focused bank Standard Chartered was among those losing out as it fell 2%, or 18p, to 920.2p.
The uncertainty lent stability to gold prices helping miners lead the way in the FTSE 100, with Randgold Resources up 87.5p to 5397.5p and Mexico's Fresnillo climbing 13.2p to 873.2p.
Randgold was higher despite posting a 41% fall in net profits for the fourth quarter, due to higher tax charges and lower gold sales – as the price fell compared to a year before – but the group's final dividend was hiked by 20%.
For more market info click here.