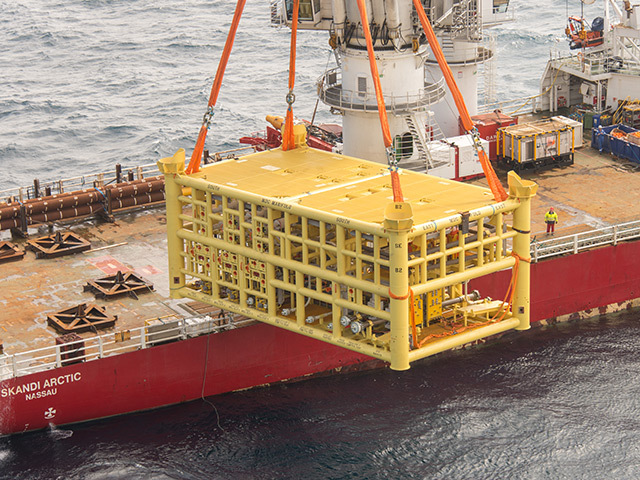 More than £85million was wiped off the value of North Sea oil firm Ithaca Energy yesterday after it said start-up from its Greater Stella Area (GSA) project would be severely delayed.
Investors were also panicking after the Aberdeen-based company revealed its latest GSA problems would cost it millions of pounds in extra costs.
Ithaca, whose share price plummeted more than 27%, does not now expect to benefit from any GSA output until the second quarter of next year, having previously anticipated a boost during 2015.
The change of plan was prompted by modifications to a floating production platform – FPF-1 – in Gdansk, Poland, taking longer than expected.
It was previously hoped the work, being carried out by energy service giant Petrofac, would be completed in time for the £27million semi-submersible facility to sail away from Gdansk this spring.
But an update from Ithaca yesterday said: "Although significant progress has been made on the FPF-1 modifications programme in recent months, the rate of progress is insufficient to achieve sail-away of the vessel from the (Remontowa) yard in the second quarter of 2015.
"Taking full account of actual performance to date and a conservative view on the completion of commissioning activities, sail-away of the FPF-1 is now planned for late in the first quarter of 2016, resulting in first hydrocarbons in the second quarter of the year."
It added: "The quality of the work being undertaken in the yard remains high, underpinning the expected strong operational performance of the FPF-1, and this will not be compromised to accelerate a sail-away schedule that could ultimately result in a costly and inefficient offshore commissioning and start-up phase.
"The remainder of the GSA development programme is progressing well. The Stella drilling campaign is substantially complete, with the results of the clean-up flow test on the fifth and final well (Stella Ekofisk) anticipated in March 2015.
"The majority of the subsea infrastructure has already been installed and the remaining elements are scheduled for installation in the second quarter of 2015."
GSA's delayed start-up is expected to cost Ithaca around £6.5million, which are mainly due to extra management costs for the overall development. The FPF-1 modification costs are being borne by Petrofac.
Ithaca chief executive Les Thomas said: "It is disappointing to incur a further delay in completion of the FPF-1 modifications programme.
"While the drilling and subsea installation aspects of the Greater Stella Area development have progressed well, completion of the FPF-1 programme has proved difficult.
"Petrofac has clear visibility on what needs to be done and we remain focused on ensuring that all the required work is completed in the yard in order to ensure an efficient offshore start-up."
Ithaca will publish its 2014 results on March 31, along with an independent reserves evaluation.
Recommended for you

FPSO sailaway for BP's GTA LNG project