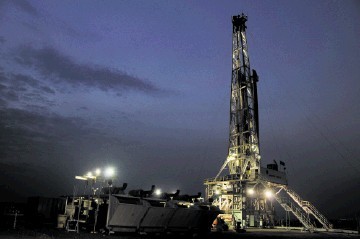 Tullow Oil, one of the largest independent oil explorers, has been ejected from the FTSE-100, the London Stock Exchange confirmed last night.
The Africa-focused explorer slipped into the FTSE-250 index after losing more almost 55% of its value since the slump in global oil prices.
Taking its place is Jordanian drug maker, Hikma Pharmaceuticals.
Tullow's shares were also hit earlier this week after fears arose its project offshore Ghana would be delayed in a territorial dispute with neighbouring Cote D'Ivoire.
The demotion to the smaller firm index means index tracking funds will offload its shares.
Recommended for you

Oil and mining companies help push FTSE 100 down