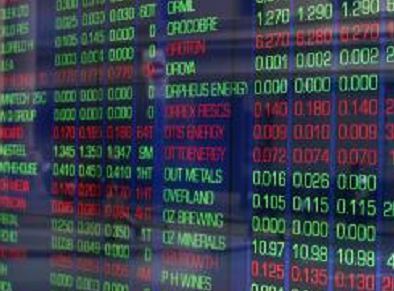 US stocks bounced back yesterday after losing ground for three weeks as the dollar's rally against the euro abated.
Elsewhere in financial markets, oil closed at a six-year low, below $44 a barrel, as supplies continue to outpace demand. Treasurys gained after some mixed reports on the economy.
The stock market has stumbled in recent weeks as the dollar has surged against the euro. The US currency has been rising on expectations that the Federal Reserve will start to raise interest rates even as the European Central Bank continues to provide stimulus to that region's economy.
A stronger dollar is a problem for big US companies that rely on overseas sales because it makes their goods more expensive in foreign markets and reduces the value of the profits they bring back home to the US.
"The dollar was weaker today, which was helpful," said Quincy Krosby, a market strategist at Prudential Financial. "There's no doubt that the stronger dollar has been impeding sales."
The Standard & Poor's 500 index rose 27.79 points, or 1.4%, to 2,081.19. It was the biggest gain for the index in six weeks.
The Dow Jones industrial average climbed 228.11 points, or 1.3%, to 17,977.42. The Nasdaq composite jumped 57.75 points, or 1.2%, to 4,929.51.
The focal point this week for investors is the Fed's two-day policy meeting that starts today.
Many investors and analysts expect the US central bank will signal in a statement after the meeting that they are considering raising interest rates later this year.
The Fed has kept its benchmark lending rate near zero for more than six years, underpinning a strong rally in US stocks.
Stocks rose broadly yesterday. Nine of the 10 industry groups that make up the S&P 500 index rose.
The market gained despite some mixed reports on the economy.
US industrial production edged up slightly in February as a big surge by utilities due to a cold winter offset a third straight decline in factory output.
The Federal Reserve also reported that industrial production rose 0.1% in February following a 0.3% fall in January.
Another report showed that US house builders are feeling slightly less confident in their sales prospects, even as their overall sales outlook remains favourable.
The National Association of Home Builders/Wells Fargo builder sentiment index slipped this month to 53, down two points from February. It is the third monthly decline in a row.
The economic data gave a lift to bond prices, pushing Treasury yields lower. The yield on the 10-year Treasury note dropped to 2.08% from 2.12% on Friday.
Energy stocks managed to gain despite another big slump in the price of oil.
Oil fell to its lowest level in six years on continuing expectations that rising supplies in the US are far outpacing demand. Benchmark US crude fell 96 cents to close at 43.88 dollars a barrel in New York.
The price of oil has dropped 12% over the past week, and is now the lowest since March 2009. Brent crude, a benchmark for international oils used by many US refineries, fell 1.23 dollars to close at 53.44 dollars in London.
In Europe, Germany's DAX rose 2.2% to 12,167, the first time the index has closed above 12,000. France's CAC 40 rose 1% to 5,061, while Britain's FTSE 100 rose 0.9% to 6,804.
European stocks have surged this year after the European Central Bank announced that it would introduce more stimulus to revive the region's slumping economy.
Recommended for you

Looking for a connection: Will the North Sea hit its 2030 emissions target?