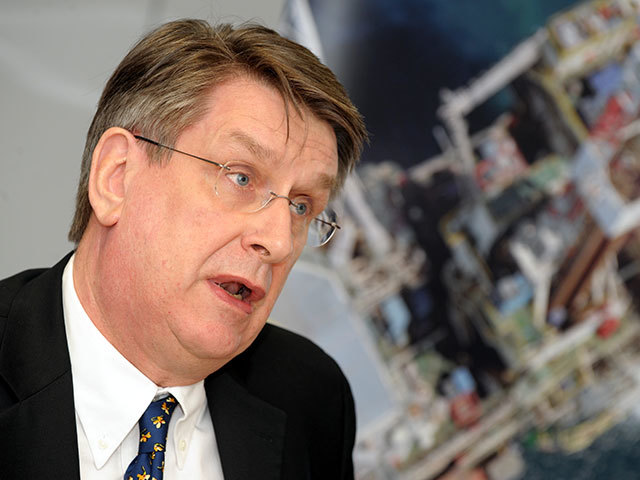 Industry body Oil and Gas UK have hailed the North Sea package introduced by the Government as "sensible and far-sighted".
Chief executive Malcolm Webb, said: "Today's announcement lays the foundations for the regeneration of the UK North Sea. The industry itself must now build on this by delivering the cost and efficiency improvements required to secure its competitiveness.
"These measures send exactly the right signal to investors. They properly reflect the needs of this maturing oil and gas province and will allow the UK to compete internationally for investment.
"We also welcome the Government's support for exploration announced today. With exploration drilling having collapsed to levels last seen in the 1970s, the announcement of £20 million for the newly formed Oil and Gas Authority to commission seismic and other surveys on the UK continental shelf (UKCS) is a very positive step.
"Along with substantial industry efforts to address its high cost base and the regulatory changes now in train to provide more robust stewardship, the foresight shown by the Chancellor in introducing these measures, will, we believe pay real long-term dividends for the UK economy."
Liz Cameron, chief executive of Scottish Chambers of Commerce, said: "These measures were necessary to reflect the challenges facing the oil and gas sector in Scotland resulting from the prolonged low oil prices.
"Together with a simplification of the tax allowance regime, this must be the start of a process to develop a strong and coherent fiscal plan for the North Sea that will help to ensure that Scotland and the UK continues to benefit from our natural resources in the long term."
Derek Henderson, senior partner in Deloitte's Aberdeen office, said: "Today the Chancellor has recognised that immediate action was required to extend the life of the North Sea.
"The changes announced are bold and a big step in the right direction. Without significant action, the consequences for future activity levels would have been severe.
"This means at a time of low oil prices, high costs and challenging conditions, headline North Sea marginal rates now range between 50%-67.5%, instead of 62%-81% prior to last year's Autumn Statement."
But environmental charity Friends of the Earth criticised the decision to introduce tax breaks for the oil and gas industry.
Its senior economics campaigner David Powell said: "With growing calls to divest from fossil fuels, massive tax breaks aimed at squeezing more gas and oil out of the ground show how dangerously out of touch the Chancellor is on climate change.
"The Chancellor should heed the Bank of England's warning about the threat climate change poses to our financial well-being by ditching support for gas and oil extraction – instead of propping it up.
"Clean power and ending our fossil fuel addiction must be at the heart of energy and economic policy, not just a half-hearted sideshow."
For all the latest reaction to the budget, click here.
Recommended for you

NSTA consults on new levy to fund carbon storage management