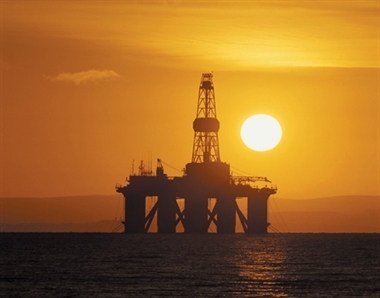 Faroe Petroleum has increased its pretax exploration and appraisal capital expenditure for 2015 to around £100million from £85million in 2014.
The company also said it has hedged about 58% of its 2015 post-tax production.
The oil and gas producer has estimated a production forecast of between 8,000 and 10,000 barrels of oil equivalent per day (boepd).
Graham Stewart, Chief Executive of Faroe Petroleum, said: "We are pleased with the progress of the Company in 2014 despite the low oil price environment.
"Operationally, the year delivered excellent results for the business with significant exploration success at the Pil and Bue wells, sustained production coming in at the upper end of expectations with Njord and Hyme back on production and the acquisition of the Schooner and Ketch UK gas fields.
"With a reserves increase of 13% and a 49% increase in contingent resources in the year, the Company has again proved that its strategy to convert exploration prospects into resources and convert resources to reserves is working effectively.
"Our Norwegian position is now one of the most significant of any UK independent E&P company and, despite the challenging market conditions, the company is set for another year of growth, with a fully-funded drilling programme of low cost, high impact exploration wells, all of which will benefit substantially from Norway's tax-based exploration financing incentives.
"In the current low oil price environment, there is much focus on both cost and financial strength. Faroe is particularly robust despite low oil prices, due to a combination of factors including: a significant cash position and substantially undrawn debt facilities; sustained cash flow from a balanced, low-opex and substantially hedged oil and gas production portfolio; and, following the sale in 2014 of our interest in Glenlivet, the absence of any substantial development capital commitments.
"Consequently, Faroe is well placed to deliver continuing commitment to its ongoing work programme and to capitalise potentially on attractive asset opportunities which may become available in the period ahead."
The company has also hedged its 2015 production at an average floor of $89 per barrel for oil.
Recommended for you

Exclusive: BP acquires JX Nippon stakes in North Sea Andrew Area