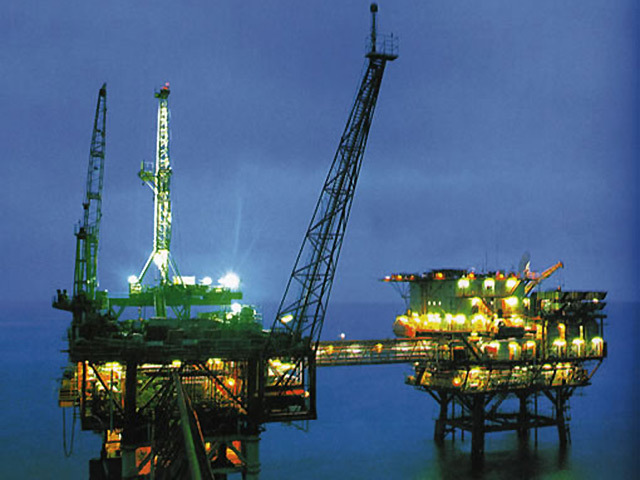 Cnooc Ltd., China's biggest offshore explorer, reported a 6.6% increase in full-year profit, beating the plunge in crude prices that has hit explorers across the world.
Net income rose to 60.2 billion yuan ($9.7 billion), or 1.35 yuan a share, from 56.5 billion yuan, or 1.26 yuan, a year earlier, according to a statement to the Hong Kong stock exchange.
The mean profit of 24 analyst estimates compiled was 52.3 billion yuan. Sales dropped 4% to 275 billion yuan.
Beijing-based Cnooc's cost control "measures laid a solid foundation for the company to cope with the low oil price environment," Chief Executive Li Fanrong said in the statement.
Brent, a benchmark for half of the world's crude trading, dropped 48 percent last year, forcing explorers worldwide to pare investment and fire workers.
State-owned peer China Petroleum & Chemical Corp. posted a 30 percent slide in 2014 profit on Sunday, while Chevron Corp., the second-largest US energy producer, reported a 10 percent drop and Royal Dutch Shell Plc posted a 9.1% decline.
The company plans to increase production by as much as 15 percent this year, while cutting capital expenditure by as much as 35% to 70 billion yuan.
Cnooc's Canadian unit, Nexen Energy, said earlier this month that it's cutting 13% of its workforce and getting out of the oil-trading business.
The explorer's shares closed 0.6% down to HK$10.50 before the earnings were announced. The stock has dropped 14 percent in the past year, compared with a 12% gain in the city's benchmark Hang Seng Index.
Recommended for you

Truss rejects new UK windfall tax while Sunak's open to the idea