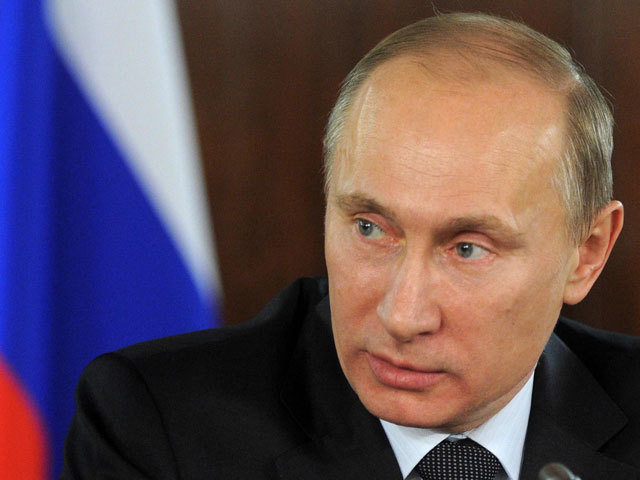 Russian President Vladimir Putin's government told its economic team to stick to a conservative budget for this year as crude oil prices began rising, according to two officials in Moscow.
The government rejected new forecasts prepared by the Economy Ministry this week as too optimistic, the officials said, asking not to be identified as the discussion isn't public.
Earlier this week, the ministry raised its estimate for this year's average crude price to $60 a barrel from $50, they said. Oil and natural gas contribute about half of Russia's budget revenue.
The world's biggest energy exporter is entering its first recession since 2009, hurt by last year's ruble collapse, plunging oil prices and sanctions imposed by the US and its allies over the Ukrainian conflict.
The ministry eased its forecast for economic contraction to 2.5% this year at the higher oil price, Kommersant reported Thursday.
The Finance Ministry has backed the government. "We believe the $60 estimate is too high," First Deputy Finance Minister Tatiana Nesterenko said. "Our forecast for the oil price is $50 to $55 per barrel, and the budget should be calculated using a cautious estimate of $50."
The government in January approved a forecast of GDP shrinking 3 percent based on $50 oil. That scenario has Russia's federal budget income falling to 12.5 trillion rubles ($218 billion) this year from 14.5 trillion last year.
The Economy Ministry will revise its forecasts, using a lower oil price, by the end of the next week, the officials said. The ministry's press service declined to comment.
While Finance Minister Anton Siluanov said last week that the worst is over for the economy and "signs of stabilization" are appearing, recovery is yet to come. Oil, which still traded above $100 seven months ago, is unlikely to reach $70 in coming years, the minister said at a meeting in parliament today.
"The government's decision to be conservative is correct," said Evgeny Gavrilenkov, chief economist at Sberbank CIB in Moscow. "It makes no sense to make a decision when there's no clear trend but just some temporary turbulence," he said, citing the conflict in Yemen, constantly shifting forecasts on global oil output and consumption and ruble volatility.
Recommended for you

Windfall Tax price floor: What difference will it make to the North Sea?