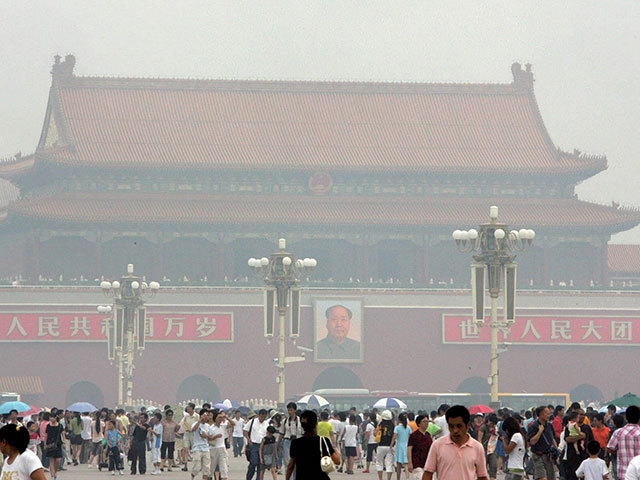 China's biggest oil refiner is signaling the nation is headed to its peak in diesel and gasoline consumption far sooner than most Western energy companies and analysts are forecasting.
If correct, the projections by China Petroleum & Chemical Corp., or Sinopec, a state-controlled enterprise with public shareholders in Hong Kong, pose a big challenge to the world's largest oil companies.
They're counting on demand from China and other developing countries to keep their businesses growing as energy consumption falls in more advanced economies.
"Plenty of people are talking about the peak in Chinese coal, but not many are talking about the peak in Chinese diesel demand, or Chinese oil generally," said Mark C. Lewis, an analyst at Kepler Cheuvreux in Paris who has written on how oil companies should broaden their activities to produce all forms of energy. "It is shocking."
Sinopec has offered a view of the country that should serve as a reality check to any oil bull. For diesel, the fuel that most closely tracks economic growth, the peak in China's demand is just two years away, in 2017, according to Sinopec Chairman Fu Chengyu, who gave his outlook on a little reported March 23 conference call.
The high point in gasoline sales is likely to come in about a decade, he said, and the company is already preparing for the day when selling fuel is what he called a "non-core" activity.
That forecast, from a company whose 30,000 gas stations and 23,000 convenience stores arguably give it a better view on the market than anyone else, runs counter to the narrative heard regularly from oil drillers from the US and Europe that Chinese demand for their product will increase for decades to come.
"From 2010 to 2040, transportation energy needs in OECD32 countries are projected to fall about 10 percent while in the rest of the world these needs are expected to double," Exxon Mobil Corp. said in a December report on its view of the future. "China and India will together account for about half of the global increase."
Exxon expects most of that growth to be driven by commercial transportation for heavy-duty vehicles, specifically ships, trucks, planes and trains that run on diesel and similar fuels.
BP Plc's latest public projection for China, released in February, sounds a similar note. "Energy consumed in transport grows by 98 percent. Oil remains the dominant fuel but loses market share, dropping from 90 percent to 83 percent in 2035."
The oil companies aren't alone in their view. The International Energy Agency in Paris, the adviser to 29 governments including the U.S., forecasts China's oil demand is most likely to increase at least through 2040.
But signs of China's energy slowdown are already evident. Diesel demand declined last year, and growth in crude oil consumption has shriveled. Crude use is projected to rise about 3 percent this year, less than half the rate of the total economy.
Also, China's political leadership is trying to wean the economy off debt-fueled property investment and old-line smokestack industries, shifting toward services and domestic-consumption led growth.
Sinopec itself is already planning for the time when its primary business isn't selling fuels but consumer goods at its shops and filling stations that blanket the nation.
"In the future, fuels will become a non-core business of Sinopec," Fu said on the conference call. "Petroleum or oil and gas will continue to be a major energy source in the future, but they won't be the only source, more emphasis will be put on our new energy and alternative energies."
Recommended for you

Upstream giants: The 10 largest oil and gas fields starting up in 2022