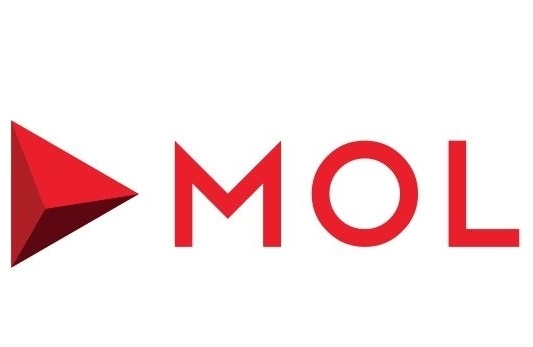 Mol Nyrt. bought the Norwegian unit of Ithaca Energy Inc. as Hungary's largest refiner expands North Sea production to counter a decline in other areas.
Mol bought a 100 percent stake in Ithaca Petroleum Norge for $60 million and agreed to a discovery bonus of at most $30 million, according to a statement published on the Budapest Stock Exchange website on Friday.
Mol's shares rose as much as 2.5 percent after the deal that promises to double its total hydrocarbon reserves.
Mol, Hungary's second-largest listed company by market value, is buying assets as its reserves dwindle in eastern Europe and a civil war keeps operations halted in Syria.
The Norwegian transaction also ties in with the strategy of expanding presence in northern Europe after buying six licenses in the central North Sea from Premier Oil UK for $130 million last June.
"The strategic rationale for Mol's acquisition of Ithaca's Norwegian business is to build exploration exposure with low capital risk," William Hares, an analyst at Bloomberg Intelligence in London, said by e-mail.
"Norway offers one of the world's best exploration tax rebates in which 78 percent of all exploration spending is refunded."
Mol stock rose 2.2 percent to 14,900 forint by 10:34 a.m. in Budapest.
The shares have jumped 29 percent this year, compared with a 21 percent average increase for 16 regional peers, according to data compiled by Bloomberg.
Ithaca's shares rose 4 percent in London.
Mol plans to raise output to as much as 110,000 barrels of oil equivalent a day in 2015 after a 6 percent decline to 97,500 barrels per day last year, the company said in February.
The Ithaca portfolio includes 14 licenses in the Norwegian Continental Shelf, which hold estimated resources of more than 600 million barrels of oil equivalent, according to the statement.
"Mol's target is to further extend its portfolio in Norway and add additional assets and licenses to IPN," Alexander Dodds, Mol's executive vice president for upstream, said in the statement.
Mol's total gross hydrocarbon reserves fell to 555 million barrels of oil equivalent last year from 576 million in 2013, according to its annual report.
With the Ithaca deal, "Mol's hydrobarbon reserves will double, which is positive given the favorable purchase price," Akos Kuti, an analyst at Budapest-based brokerage Equilor Befektetesi Zrt., said by e-mail.
Recommended for you

Russian oil flows halted through pipeline to Central Europe