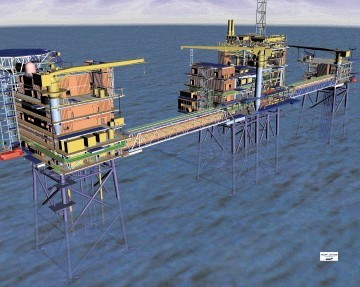 French gas and power group GDF Suez has posted a 10% drop in profits.
The company, which posted its first-quarter results, said the fall had been in relation to lower gas prices and the outage of two Belgian nuclear plants.
Quarterly earnings before interest, tax, depreciation and amortisation (EBITDA) stood at $3.9billion – down from $4billion a year previously.
GDF Suez also said it expects its Doel 3 and Tihange 2 reactors to restart on July 1 but said it would be dependent on clearance from the Belgian nuclear reactor.
Earlier this year the company said a gas discovery has been made in Algeria.
The discovery was made alongside partners including Repsol, Enel and Sonatrach in the Illizi basin.
The French company currently holds a 20% licence in the development.
Recommended for you

Sinopec posts record first-half profits on rising oil prices