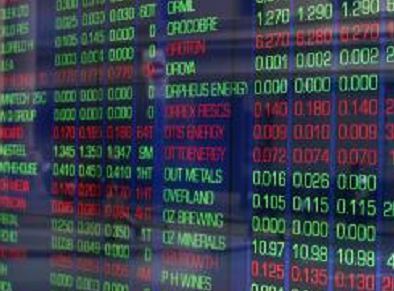 Despite BHP Billiton Ltd.'s spin off and sale of about $15 billion of unwanted assets over the last three years, the biggest miner remains saddled with a portfolio of even harder-to-shift rejects.
A total of nine assets — from a US thermal coal mine to UK oil and gas platforms — haven't made the cut for a new slimmed-down parent or the demerger company South32 Ltd.
The unloved operations, valued at more than $2.8 billion according to RBC Capital Markets, are hampering Chief Executive Officer Andrew Mackenzie's quest to halve the size of BHP's core portfolio to focus on big ticket earners including crude oil, iron ore and copper.
"They did the big clean up with South32 and these are what are left," said Michelle Lopez, a Sydney-based investment manager at Aberdeen Asset Management Ltd., which holds BHP shares.
"I'm sure they've been on the sale slate for a long time. It's a disappointment."
Global mining companies are trimming portfolios to focus more closely on their most profitable operations as commodity prices have tumbled and amid a drive to reduce costs.
BHP, Rio Tinto Group and Glencore Plc have agreed the sales of $14.3 billion of assets since 2012, according to data.
An attempt to sell one of BHP's reject assets, the Nickel West unit of mines and facilities in Australia, ended in November after it failed to attract a suitable bid. BHP has taken $1.8 billion in writedowns on the operation since 2012.
The futures of the nine operations or stakes will remain under review, including a New Mexico Coal business and stakes in gas and oil fields in Australia, Algeria, the North Sea and the Gulf of Mexico, according to a March filing.
While the businesses remain within BHP's portfolio they are now labeled as non-core, the producer said in the filing.
BHP will focus attention on 19 assets mainly in Australia and the Americas. "They've earned their place in our portfolio," Mackenzie said May 12 in a speech in Barcelona. "Every one of them is long-life, low-cost, upstream and expandable."
Among an original list of 10 rejects, one asset has found a buyer. BHP agreed the sale in February of the Zamzama gas project in Pakistan to a unit of Hashoo Group. It's due to be completed in the fourth quarter.
"There are limited things they can do across the assets, and a lot of those assets they don't control or are not the operator of," said Paul Young, a Sydney-based analyst at Deutsche Bank. Most are likely to be run for cash, including the Australian nickel division, he said.
Nickel West was acquired in the $7 billion takeover of WMC Resources Ltd. in 2005 amid the industry's decade-long $629 billion investment spree that eventually led to asset writedowns and management exits.
As Mackenzie has indicated BHP is willing to consider potential new acquisitions, the fact the producer's been left with unwanted operations and investments should signal a warning, according to Aberdeen's Lopez.
"Please learn from these mistakes, that's what we want as a shareholder," she said. Aberdeen managed about $490 billion globally as of March. 31, according to its website.
"I hope it's a warning sign and a lesson learned at their end."
Recommended for you

Aberdeen's Parkmead Group gets big shares boost despite £35.3 million losses