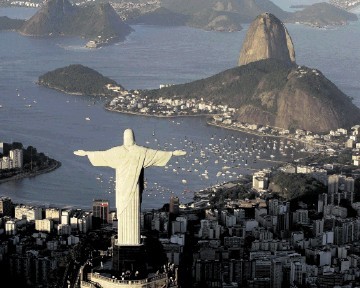 Parnaiba Gas Natural SA, Brazil's biggest independent natural gas producer, is investing 1.5 billion reais ($500 million) in projects including five fields in the country's northeast.
The producer backed by Cambuhy Investimentos, which counts Brazilian billionaire Pedro Moreira Salles as an investor, expects the plan to increase gas output 71 percent to 8.4 million cubic
meters (297 million cubic feet) a day by July 2016, Henrique Rzezinski, institutional relations vice-president, said.
"The potential for natural gas production in the region has been proven by our analysis," Rzezinski said by e-mail.
PGN, as the Rio de Janeiro-based producer is known, emerged from the collapse of Eike Batista's mining and energy conglomerate when Cambuhy agreed to buy the venture from the Brazilian entrepreneur hours before his oil company filed for bankruptcy protection in October 2013.
The company, which is Brazil's fourth largest operator of oil and gas fields, has a long-term agreement to supply the fossil fuel to four Eneva SA thermoelectric plants in the Maranhao state.
PGN earlier this month received an environmental license to build a 40-kilometer (25 miles) pipeline connecting the Gaviao Branco fields to a gas treatment plant in Maranhao.
Moreira Salles is the chairman of Sao Paulo-based Itau Unibanco Holding SA, Latin America's largest bank by market value.