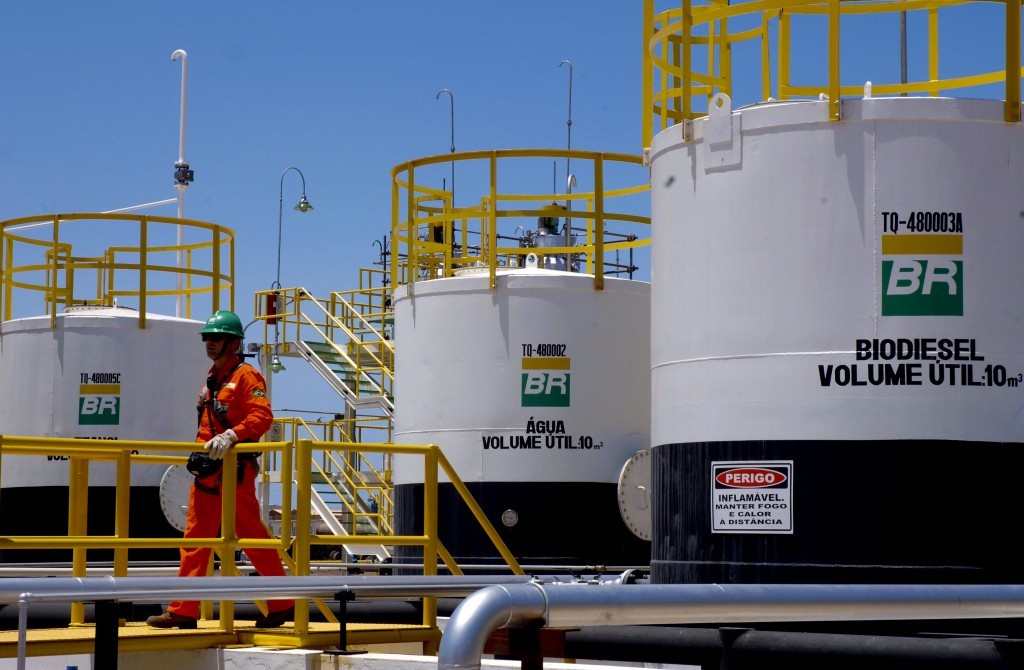 State-controlled oil producer Petroleo Brasileiro SA pared the weekly advance of the Ibovespa stock index as a decline in crude dimmed the prospects for the company's offshore investments.
Petrobras slipped to a one-week low Friday as the raw material fell toward $50 a barrel in New York.
The oil driller, which is at the center of Brazil's unprecedented corruption probe and accounts for about 10 percent of the benchmark stock index's weighting, has said investments in offshore production are economically viable with crude above $45.
"Petrobras has been following crude prices in the past weeks very closely," Vitor Suzaki, an analyst at brokerage Lerosa Investimentos, said in a phone interview from Sao Paulo.
The Ibovespa fell 0.2% to 52,940.08 at 10:56 am in Sao Paulo, paring its weekly advance to 0.6 percent. Brazilian stocks also decreased Friday on concern mounting political tension will make it harder for the government to trim deficits and keep the country's credit rating.
Homebuilder MRV Engenharia e Participacoes SA was the best performer on the equity gauge after reporting new projects rose in the second quarter from a year earlier.