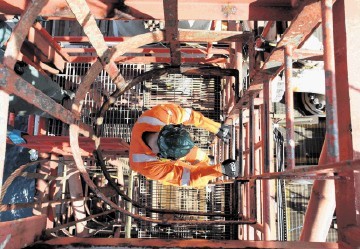 Oil Search has increased its production targets after achieving a record quarterly output in the second quarter of the year.
The company said it now expects its production to be between 27 and 29mmboe (million barrels of oil equivalent).
A previous estimate by the Papua New Guinea focused oil and gas producer had been between 26 and 28mmboe.
Managing director Peter Botten said: "Based on the PNG LNG plant's performance to date, we are confident the project can continue to produce LNG above the nameplate capacity."
The rise in production has been attributed to a boost in exports from the company's PNG liquefied natural gas joint venture.
The three months to June 30 saw an increase of seven percent from the previous three months to 7.41mmboe.
Quarterly revenue fell by 17% to $391million as the average LNG and gas price saw a drop of 35% for the first quarter of the year.