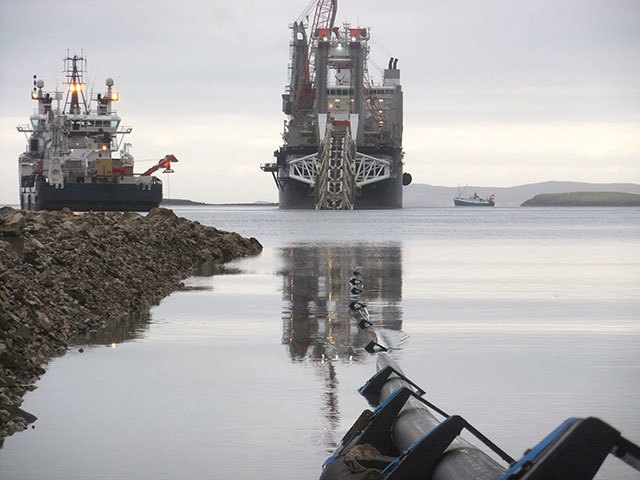 Petrofac boss Ayman Asfari has admitted mistakes were made in the handling of the delayed Laggan Tormore gas development – which has led to the company losing $263million on the Shetland project.
Asfari said that taking on the turnkey direct construction of the £800million plant had been a mistake, but had been done because Petrofac had wished to "step up" for client Total.
High labour costs, industrial action and deviating from its core business had all played a role in additional costs and delays.
Announcing the company's half year results to analysts in London, Asfari said Laggan Tormore had incurred an additional $43million in costs above the $220million previously indicated in June.
He said: "On Laggan-Tormore, commissioning is well underway, with major systems handed over to the client; first gas is now expected in quarter four 2015 with additional costs recognised of around £30million ($43million) in relation to final completion, pre-commissioning and commissioning activities."
Responding to questions from analysts, Asfari added: "The mistake that happened was when we accepted the turnkey construction of Laggan Tormore. We wanted to step up and deliver for our client."
"For the last two years we have been doing direct construction."
"We are doing everything we can, but we are not a construction contractor. We have construction management personnel but when we are handling construction ourselves we are having to hire contractors directly," he said.
He added: "No-one should work in Shetland on turnkey projects – or in the UK for that matter"
Total France contracted Petrofac to build the facility with an expected completion date in the second half of 2014. However, the project has been plagued by strike action, poor industrial relations and harsh weather conditions.
Earlier this year Asfari admitted Petrofac suffered from "lack of experience" in onshore construction. Labour costs in Shetland were much higher and productivity much lower than what it had been used to.
The firm had also pointed to harsh weather conditions during March and the failure of one of its sub-contractors to "deliver in line with their agreed scope" as adding to its woes.
The £800million gas plant under construction at Sullom Voe – the key piece of infrastructure for Total's £3billion Laggan-Tormore gas field West of Shetland – has been delayed from its initial completion schedule in 2014.
At today's results announcement, chief finacial officer Tim Weller said: "Let's get Laggan Tormore behind us."
Elsewhere Petrofac is set to deliver the modified FPF1 platform for the Greater Stella Area development and remains on schedule for production in mid-2016.
Asfari said: "I was in Poland three weeks ago [where the FPF1 is being modified] and we are well advanced. The project is where we anticipated it to be."
Asfari said that Petrofac would focus on its core markets in the Middle East in next year.
The company, which employs 20,000 people worldwide, made $80million in savings this year.
"Headcount level is broadly flat, despite a substantial increase in activity levels," Asfari added.
Petrofac has maintained its interim dividend of 22 cents per share.