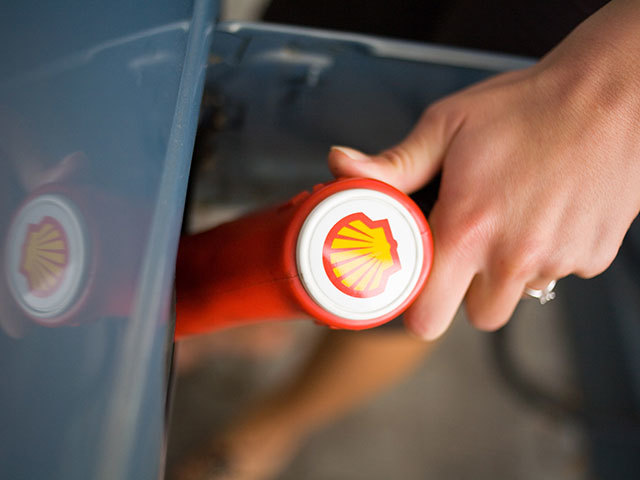 It's the cheapest opportunity in six years to be a shareholder in Europe's largest oil and gas company.
BG Group Plc, the oil and gas producer Shell agreed to buy for about $70billion, is trading at a price equivalent to paying just over 14 pounds ($21.53) for a Shell B share, according to data compiled by Bloomberg.
That would be the lowest valuation for Shell since the global recession of 2009 and a discount of 13% to the company's current share price.
Royal Dutch Shell's £47billion takeover of BG Group is undervalued in the City, according to Shell boss Ben van Beurden.
Investing in BG "would be the cheapest way into Shell, if you're taking the view that the deal is going to go through," said Philip Lawlor, a strategist at Smith & Williamson Investment Management LLP in London, which oversees about $24billion of investments including in Shell and BG.
The outlook for the oil market has deteriorated since Shell announced the takeover of the Reading, England-based company on April 8.
Brent crude has dropped again to below $50 a barrel compared with $60 the day before the announcement.
Shell's share price has fallen by 26%, increasing the premium it's offering for BG to as much as 165p on August 26 compared with 129p the day the takeover was announced, according to data compiled by Bloomberg.
"In the current oil situation, the market is also taking a view there's a bit of risk that Shell could walk away," said Lawlor. He and other investors and analysts interviewed by Bloomberg remain confident Shell will complete the takeover.
"The market outlook is tougher on a number of fronts," said Michael Hulme, commodities fund manager at Carmignac Gestion.
"The Iran deal, the more notable economic weakness in China, all augur badly for both crude supply and demand. It would also be extremely embarrassing for Shell to capitulate at this stage, even if it might appear financially prudent to do so."
Brent fell to a six-year low last month on signs that a global supply surplus will persist.
The international crude benchmark will average $73.75 a barrel in 2018, down from a forecast of $77.50 in April, according to the median of 14 analyst estimates compiled by Bloomberg.
The deal assumes prices would recover to $90 by 2018, Shell said. Prices were at $48.55 a barrel as of 10:25am. in London.
Oil's drop and Shell's own predictions of a prolonged downturn mean returns for the company's existing shareholders could be delayed, said Christopher Geier, partner-in-charge at Sikich Investment Banking in Chicago.
Shell's chief executive Ben Van Beurden is staking his reputation on the deal and said he's confident of it closing early next year.
The takeover will make Shell more profitable and resilient in a world where oil prices remain low for some time, he said.
After the deal, Shell would control a fifth of the global liquefied natural gas market, get gas assets from Kazakhstan to Tanzania and the U.S., and some of the biggest oil discoveries in the past decades in deep-water fields in Brazil.
For each BG share, Shell offered 0.4454 of its own B shares and 383p in cash, equivalent to another 0.24 Shell shares at current prices. An investor who bought a BG share today and held it until the deal completed would end up owning a share in Shell at a price equivalent to 1,406p compared with a closing price of 1,610p Monday.
Shell has received regulatory approvals from the US, Brazil and the European Union.
Authorities in Australia have delayed a decision on the deal by two weeks to September 17 as they seek more time to consider the acquisition.
Shell also needs clearance from China.
"This deal is going to form the world's biggest LNG company and involves big assets in Brazil," said Sikich's Geier.
From a long-term and strategic perspective, the current fluctuations in the oil price are "probably not going to make Shell change their justification for the acquisition."
Recommended for you

Shell, Venture Global clash over LNG commissioning