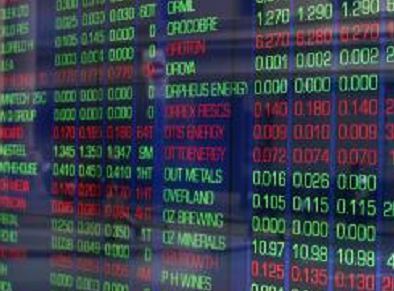 Stocks in the United Arab Emirates fluctuated between gains and losses as one of the nation's biggest sources of revenue retreated for a second week and uncertainty about an increase in Federal Reserve's interest rates weighed on sentiment.
The ADX General Index rose as much as 0.5 percent before declining 0.2 percent at 10:23 a.m. local time. The DFM General Index was little changed. The UAE holds almost 6 percent of the world's proven oil reserves.
Brent crude ended the week 3 percent lower after Goldman Sachs Group Inc. said a global supply surplus could force prices as low as $20 a barrel.
The world's oil glut is bigger than it had thought, the bank said.
That adds to concern over whether the Fed will raise rates for the first time since 2006 this week, a move that could impact monetary policies in the six- nation Gulf Cooperation Council, where most currencies are pegged to the dollar.
Abu Dhabi-based Emirates Telecommunications Group's 2.4 percent increase led advancers in the emirate, two days before the company known as Etisalat will allow foreign traders to exchange its shares directly for the first time.
The stock has gained 12 percent in four days to the highest in almost three months.
National Bank of Abu Dhabi PJSC led the decliners with a 3.5 percent drop, the steepest decrease since Sept. 1.
Recommended for you

Thailand's PTTEP and Italy's Eni strike 'significant gas discovery' in UAE