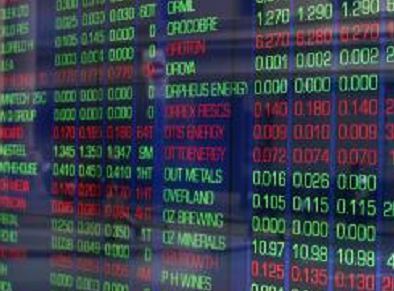 Oil Search Ltd. rejected Woodside Petroleum Ltd.'s $8 billion takeover bid, saying the proposal undervalues the company's liquefied natural gas expansion plans in Papua New Guinea.
"The feedback we got from all the major shareholders we consulted with confirmed that the proposal was one that should be rejected," Oil Search Chairman Rick Lee said on a conference call Monday. "The proposal on whatever basis you apply was significantly undervaluing Oil Search and certainly not one that encouraged us to consider it further."
Woodside's bid of one share for every four Oil Search shares, which implied a 14 percent premium, was too low to win investors' support, according to Sanford C. Bernstein & Co. and UBS Group AG. The offer last week valued Oil Search at A$11.65 billion ($8.1 billion) and would have been the biggest energy takeover in Asia. Oil Search fell as much as 3.1 percent to A$7.22 in Sydney trading, while Woodside slid as much as 3.5 percent to A$27.43.
Woodside Chief Executive Officer Peter Coleman is seeking a stake in Papua New Guinea's LNG industry and has said he's aiming to create a regional "oil and gas champion." Papua New Guinea's LNG projects are seen as lower cost than developments elsewhere in the world and economically viable even after a drop in oil prices of about 50 percent in the past year.
"If any proposals are tabled in the future that reflect compelling value for Oil Search shareholders, we will engage on them," Oil Search said in a statement on Monday.
Woodside said in a separate statement that its proposal provided a "material premium" to Oil Search's share price before speculation of a potential approach emerged. A meeting between the two companies, scheduled for Sunday, was called off at Oil Search's request, according to an earlier announcement from Woodside.
"Woodside is surprised and disappointed that the board of Oil Search has rejected the proposal without meeting with Woodside to understand the benefits of the opportunity or to negotiate the terms of a possible merger," according to the Perth-based company's statement.
Woodside will probably make a higher bid and need to offer about A$8.50 a share to succeed, according to a report Monday from Sanford C. Bernstein & Co. Woodside, which offered the equivalent of A$7.65 a share, would likely need to offer at least A$8.50, and possibly as much as A$9, UBS estimated in a report last week.
Exxon Mobil Corp. is the most-logical potential counter- bidder, according to a Deutsche Bank AG report last week. Other possible suitors include Total SA, Japan's Inpex Corp. or Malaysia's Petroliam Nasional Bhd, the report said.
Oil Search owns 29 percent of Exxon's PNG LNG project and is seeking to expand in the Pacific country near Australia. The partners in the $19 billion Exxon project are considering adding capacity, while Oil Search is also in a venture with Paris-based Total and InterOil Corp. that's planning the country's second gas export development.
Oil Search said Monday that it is in a good position to fund the development of its growth projects and to capitalize on a recovery in oil prices. It said it has liquidity of $1.6 billion, including $850 million in cash.
Any successful proposal would require approval of the PNG government, which holds a 9.8 percent stake in Oil Search. Abu Dhabi-owned International Petroleum Investment Co. owns a 13 percent stake.
Recommended for you

Jadestone eyes operatorship at Woodside-led NWS Australia oil assets