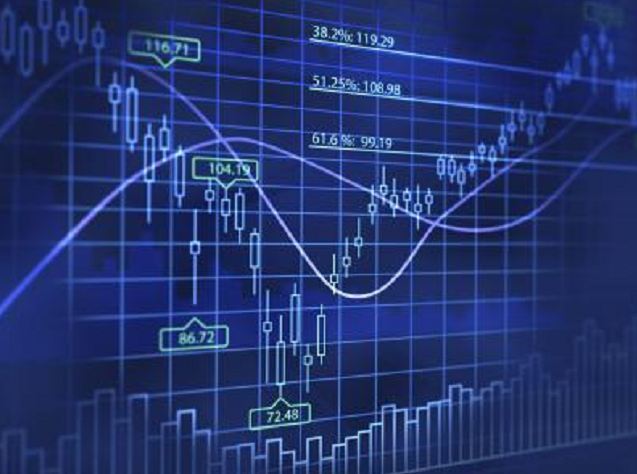 Oil advanced from a six-year low, while U.S. stock-index futures rebounded after the biggest selloff in global equities in almost a month. The yuan slipped as China's central bank cut its reference rate to the weakest level since 2011.
Crude rallied for the first time in four days in New York, trading above $38 a barrel before U.S. stockpile and production data. Standard & Poor's 500 Index futures rose 0.3 percent as Dow Chemical Co. and DuPont Co. jumped in after-hours trading on merger speculation. Chinese shares in Hong Kong paced declines among Asian equities, while the yuan depreciated 0.1 percent against the dollar.
A five-month tumble in commodity prices has weighed on equity and credit markets as earnings at raw-materials companies shrink and deflationary risks increase. In China, where slowing economic growth has been a source of anxiety for global investors, inflation data on Wednesday signaled a nascent recovery in consumer demand. The country's central bank may be guiding the yuan weaker in an attempt to preempt depreciation pressure before the U.S. Federal Reserve raises interest rates, according to Bloomberg Intelligence economists.
"We are in a situation where the market's had a big fall and speculators have taken a bit off the table," said Chris Weston, chief market strategist at IG Ltd. in Melbourne. "Perhaps this move has gone a little bit too far" to the downside, he said.
Commodities
West Texas Intermediate crude futures climbed 2.2 percent to $38.32 a barrel as of 12:23 p.m. in Hong Kong. The contracts fell to $36.64 last session after OPEC's decision to set aside its 30 million-barrel-a-day output target fueled concern that a global glut will worsen.
U.S. stockpiles probably increased by 1.3 million barrels through Dec. 4 for an 11th week of gains, a Bloomberg survey showed before government data on Wednesday. The industry-funded American Petroleum Institute was said Tuesday to have reported a 1.9 million drop in supplies.
Spot gold rose 0.2 percent to $1,076.69 an ounce, its second day of gains, while copper was little changed in London.
Stocks
S&P 500 futures signaled American equities may snap a two- day retreat. Dow Chemical Co. advanced 5.5 percent after the official close of U.S. exchanges, while DuPont Co. jumped 6.2 percent. The companies are in late-stage merger talks and a deal could be announced as soon as this week, according to people with knowledge of the matter. A combination would create the world's second-biggest chemical company behind BASF SE.
The MSCI Asia Pacific Index dropped 0.3 percent, following a 1 percent tumble in MSCI Inc.'s gauge of global equities on Tuesday. The Hang Seng China Enterprises Index retreated 0.8 percent, while Japan's Topix lost 0.7 percent. The Shanghai Composite Index rose 0.7 percent, buoyed by consumer companies after a 1.5 percent gain in the nation's consumer-price index in November was supported by demand for services.
Currencies
China's central bank cut the yuan's fixing, which limits the onshore currency's moves to 2 percent on either side, by 0.1 percent to the lowest since Aug. 10, 2011. The yuan in Shanghai dropped 0.11 percent to 6.4245 per dollar. It closed at a four- year low on Tuesday after data this week showed bigger-than- estimated declines in exports and foreign-exchange reserves.
The U.S. currency weakened against most major peers, with the Bloomberg Dollar Spot Index dropping 0.1 percent. Futures traders see a 78 percent chance of a Fed interest-rate increase next week, according to data compiled by Bloomberg. The calculation assumes the effective fed funds rate will average 0.375 percent after liftoff.
The New Zealand dollar retreated 0.2 percent, with the country's central bank projected to cut interest rates back to a record low in a review Thursday.
Recommended for you

Oil holds near one-month high on signs US stockpiles falling