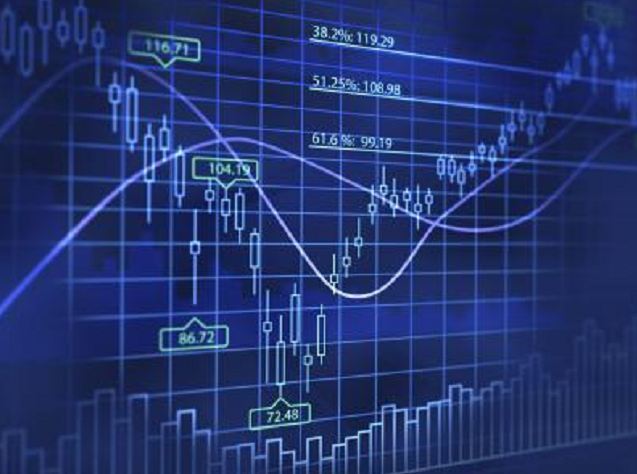 Oil retreated near the lowest level since 2009 and European equities pared an annual gain as trading wound down at the end of a year dominated by rising U.S. interest rates, slumping raw materials prices and Chinese stock-market volatility.
European stocks fell as much as 0.4 percent, heading for the worst December since 2002. U.S. index futures 0.2 percent, leaving the gauge flat on the year, while equities in China dropped for the first time in three days. Brent fell as much as 0.9 percent, putting it on course for the biggest two-year drop since at least 1988.
"It has not been a good end to 2015, with low liquidity making market weakness even more pronounced," said Ramiro Loureiro, an analyst at Banco Comercial Portugues SA's Millennium unit in Lisbon. "Even though we had all types of risks and concerns thrown at markets, such as the collapse in oil prices and key central bank decisions, Europe still managed to end the year higher."
Global equities were poised for their first decline in four years as a slowdown in the Chinese economy fueled the biggest retreat in raw materials prices since 2008 just as the Federal Reserve ended its zero interest-rate policy. The Bloomberg Commodity Index is down 25 percent in 2015. The Standard & Poor's 500 Index clung to a 0.2 percent annual gain, while emerging-market equities have plunged 17 percent. Bonds gained for a second year, outperforming stocks globally, on haven demand.
Oil futures traded at $36.27 a barrel in London, while West Texas Intermidate was at $36.29 a barrel at 8:27 a.m. in New York. The Stoxx Europe 600 Index declined for a second day, with the volume of shares changing hands about 60 percent lower than the 30-day average. Markets including Germany, Switzerland and Italy were closed, while the U.K., France and the Netherlands were due to shut early. It's a normal trading day on the New York Stock Exchange, which closes at 4 p.m.
Stocks
Even as the Stoxx 600 headed for a third weekly advance, it has fallen 4.9 percent in December, reducing its gain this year to 7.1 percent. Futures on the Standard & Poor's 500 Index the gauge gained 0.1 percent.
Germany's DAX Index climbed 9.6 percent in 2015, with strategists seeing more gains for 2016. Italy's FTSE MIB Index was among the best performers in western Europe, rallying 13 percent. The U.K.'s FTSE 100 Index fell 4.9 percent. Greece's ASE Index plunged 24 percent.
Commodities
West Texas Intermediate crude was poised for a second annual loss, exceeding the slump following the Asian economic crisis of 1997 to 1998. The gap between Brent and WTI has vanished after U.S. lawmakers cleared the way for American crude exports.
Oil fell Wednesday after industry data showed an unexpected increase in U.S. crude inventories last week, adding to the glut that pushed prices below $40 a barrel. Supplies at the nation's largest storage hub in Cushing, Oklahoma, rose to a record.
U.S. natural gas futures jumped 56.8 percent to $2.364 per million British thermal units, rebounding after the first drop in five days Wednesday on milder weather forecasts for January.
Gold was poised for its third straight annual loss, the longest retreat in 15 years, as the surge in the dollar following the Fed's monetary-policy tightening compounded the broader collapse in commodity prices. Bullion for immediate delivery traded for $1,059.24 an ounce, little changed on the day and down 11 percent this year.
Metals in London were heading for the first monthly gain since April amid speculation demand conditions in China may stabilize into next year as some producers start to scale back output. Nickel added 0.6 percent to $8,715 a metric ton, while copper fell 1.1 percent to $4,681. The LME Index remained 24 percent lower for the year.
Foreign Exchange
The Australian dollar bought 73.09 U.S. cents as it headed toward an 11 percent loss for the year. Commodity producers' currencies have led declines against the dollar in 2015 as tumbling prices for everything from oil to iron ore, copper and milk collided with expectations for higher U.S. interest rates.
The Bloomberg Dollar Spot Index was little changed Thursday. The gauge, which tracks the greenback against its 10 most-traded peers, is up 9 percent in 2015, a third straight gain.
Bonds
The Global Broad Market Index of bonds from Bank of America Merrill Lynch has returned 0.85 percent this year, down from a gain of 7.8 percent in 2014.
U.S. Treasuries were little changed with 10-year notes yielded 2.28 percent, 11 basis points more than at the end of 2014. The Treasury's final three auctions of coupon-bearing notes this year drew some of the lowest investor demand since the financial crisis with the Federal Reserve on course to raise interest rates several times next year, potentially lowering the value of the debt.
Germany's bond market are closed until Jan. 4, while U.K. market is scheduled to close early ahead of the New Year holiday. U.S. bonds futures close at 1 p.m., and cash an hour later.
The cost of insuring investment-grade corporate debt in Europe was set for the first annual increase in four years, with the Markit iTraxx Europe Index of credit-default swaps up 15 basis points at 78 basis points, according to data compiled by Bloomberg. A measure of senior financial bond risk was also on pace for the first increase since 2011, while the region's high- yield benchmark headed for a decline.
Emerging Markets
The MSCI Emerging-Markets Index rose for the first time in four days, adding 0.2 percent. The gauge has retreated 17 percent in 2015, the biggest annual loss since 2011 and set for the lowest close since 2008. Emerging stocks are valued at 11 times estimated 12-months earnings, a 31 percent discount to the the MSCI World Index.
A measure of 20 developing-nation exchange rates depreciated 15 percent in 2015, the steepest slide since 1997.
Recommended for you

Brent oil climbs to 2014 high as geopolitical unrest returns