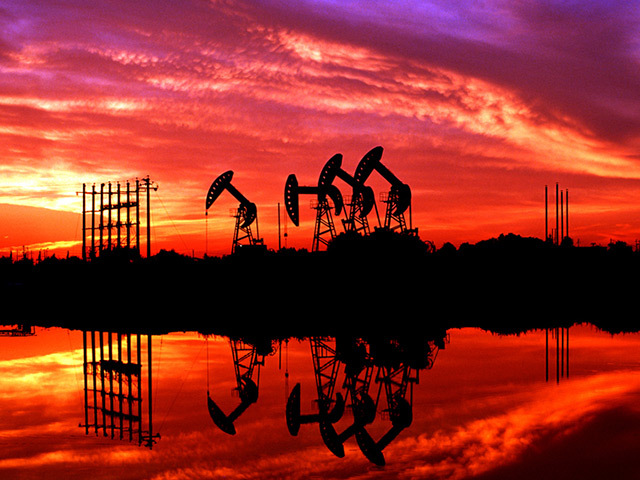 The dismal start to trading in the new year showed no sign of abating as global markets tumbled after oil prices slumped to fresh 11-year lows.
London's FTSE 100 Index dived 1.6% into the red, down 95 points at 6042.2, with indices across Europe also sharply lower as Brent crude dropped below 35 US dollars a barrel at one stage.
Sentiment had already been impacted by amid renewed worries over China after a poor report on the country's services sector, while investors were also unnerved after North Korea claimed to have successfully carried out a hydrogen bomb test – its fourth since 2006.
Across Europe, the Dax in Germany was 1.3% lower and France's Cac 40 fell 1.6%.
Oil prices continued their slide, with the cost of crude under pressure from a strong dollar and the weak Chinese data.
Crude had rallied on Monday as tensions escalated between Saudi Arabia and Iran, which raised the potential threat of supply disruptions, but the bounce back was short lived given worldwide oversupply of oil.
In London, commodity stocks were among the worst hit, with BHP Billiton leading the Footsie lower as it dropped 5% or 40.4p falling to 705.6p.
Oil majors BP and Royal Dutch Shell also fell heavily, down 2% each as they dropped 6.1p to 342.1p and 36.3p to 1498.8p respectively.
Argos owner Home Retail Group lost some of Tuesday's 41% surge after supermarket Sainsbury's surprised the market by revealing it had made a takeover approach for the business, which had been rejected.
Home Retail, which also owns Homebase, was 4% or 6.1p lower at 133.3p in the FTSE 250 Index.
Sainsbury's fell 5% yesterday on concerns over its rationale for the bid, but was 0.2p higher today at 242.3p.
The grocer is considering its next move, but said it still believed that the combination would make "an attractive proposition for the customers and shareholders of both companies".
Elsewhere in the top tier, Apple chip-maker ARM Holdings was lower after a report said Apple was set to cut the amount of iPhone 6 models by nearly a third.
ARM shares fell 3% or 31p to 973p.
Retailer Topps Tiles was making headway after it reported back on "encouraging" first quarter trading, sending shares up 2.3p to 159.3p.
The tiling and flooring firm, which has 340 stores across the UK, posted a 4.4% rise in like-for-like sales in its first quarter to January 2.