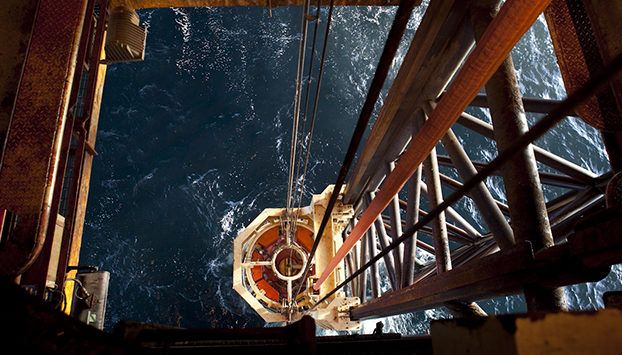 Markets were up strongly for the second day in a row, as oil prices rose at the end of a turbulent week.
The FTSE 100 Index was up 140.5 points to 5914.5, following positive overnight trading in Asian markets.
The Footsie also jumped 100 points on Thursday, after European Central Bank (ECB) president Mario Draghi assured rattled investors there was "no limit" to measures it would take to steady the
eurozone area.
The ECB left its key interest rates untouched today and did not ramp up its existing 1.5 trillion euro (£1.1 trillion) monetary stimulus programme, but held out the prospect of action in March which buoyed markets.
But top-flight shares fell more than 3%, or 203.2 points, on Wednesday, hitting their lowest level since November 2012 and officially slumping into bear market territory.
Germany's DAX was 2% up in this session, while the Cac 40 in France was 3% higher.
The pound was a cent up against the US dollar at just under 1.43, after official data showed that Britain's borrowing fell to a lower-than-expected £7.5 billion in December.
The Office for National Statistics (ONS) said public sector net borrowing excluding state-backed banks fell by £4.3 billion year-on-year in December, taking the overall figure to £74.2 billion for the first nine months of the year.
Sterling was also a cent higher against the euro at just below 1.32.
Brent Crude lifted by almost two dollars to 31.09 US dollars, after touching a 13-year low of 27.50 earlier in the week.
BP and Royal Dutch Shell were notable risers, lifting 12.7p to 354.7p and 80.5p to 1399p respectively.
Trustnet Direct market analyst Tony Cross said: "It seems that it was yesterday's comments by Mario Draghi regarding further ECB stimulus that has been the game-changer – any change in this tune could quickly initiate a reversion."
Education giant Pearson was one of the few top flight fallers, slipping almost 3%, or 21.5p to 750.6p, after it was the biggest riser in the FTSE 100 Index yesterday.
The group said on Thursday it would axe around 4,000 jobs as part of a group-wide cost-cutting plan.
It also cut its full-year earnings guidance, pencilling in around £720 million in underlying operating profits for 2015, and warned that earnings were set to fall further in 2016, to between
£580 million and £620 million before restructuring costs.
However, broker Bernstein said today the key question for Pearson remains whether demand will improve by 2018, and management "does not really know and cannot guarantee it will".
Recommended for you

Oil price recovery drives E&P result for Eni