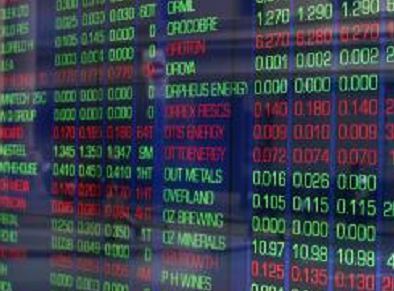 The London market opened on the back foot as oil prices dipped in early trading this morning.
The FTSE 100 Index fell 24.8 points to 5875.4, after Brent Crude tumbled by almost a dollar to $31.24.
Oil prices have collapsed by more than 70% since their peak of around 115 US dollars a barrel in the summer of 2014, as large producers such as Saudi Arabia maintain production levels, putting US shale rivals under pressure.
Germany's DAX and the Cac 40 in France were both down by around 0.5%.
BP and Royal Dutch Shell both fell 9.2p to 343.5p and 17.5p to 1371p respectively.
Trustnet Direct market analyst Tony Cross said: "We've got a rather troubling start to the European session with crude oil having sold off quite sharply over the last hour or so."
B&Q owner Kingfisher was almost down almost 5%, or 15.2p to 329.8p, after it unveiled its plans to deliver £500million in additional pre-tax profits by 2021, and return £600million of capital to shareholders over the next three years.
The group has focused on streamlining the business, selling a controlling stake in B&Q China last year and setting out plans to shrink 15% of the B&Q store estate in the UK by 2016/17, reflecting roughly 60 stores.
It said it now plans to create a unified home improvement brand, boost its online presence and improve efficiency.
But analysts at Investec called its buyback plans "insufficient, given the execution risk".
Recommended for you

UK tax take expected to fall £12.7 billion on low gas prices