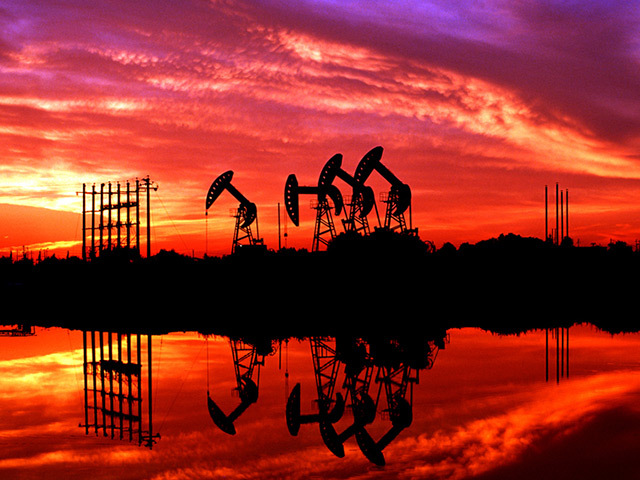 European stock markets opened lower following steep overnight losses in Asia, amid concerns over sliding oil prices and slowing world growth.
In London, the FTSE 100 Index fell just under 1%, or 52.3 points to 5826.2, after China's Shanghai Composite tumbled more than 6% as traders also worried over easing growth in the world's second largest economy.
Germany's DAX and France's Cac 40 were both down by more than 1%, in a torrid start to the year that has seen world market slide on fears that the global economy will expand at a slower pace this year.
In New York, the Dow Jones Industrial Average closed down more than 200 points, wiping out most of the gains it had made over the past two days.
The price of Brent Crude fell by almost a dollar to under 30 US dollars a barrel, ending a short-lived rebound last week.
Oil prices have collapsed by more than 70% since their peak of around 115 dollars a barrel in the summer of 2014, as large producers such as Saudi Arabia maintain production levels, putting US shale rivals under pressure.
Yesterday, oil cartel Opec for the first time called for broad co-operation from non-Opec oil-producing nations to work with it to tackle oversupply to help prices rise.
Trustnet Direct market analyst Tony Cross said: "Oil fell below the key 30 US dollars a barrel level in overnight trade and the markets have responded with the inevitable sell-off as European trade gets under way.
"Crude is sliding on renewed oversupply fears and even the building narrative we're seeing from Opec that they are ready to strike a deal with other producer nations – possibly centred around Russia – doesn't really appear to be lending any support to the equation, at least not yet."
Recommended for you

Exxon SEC probe highlights concerns over inflated shale reserves