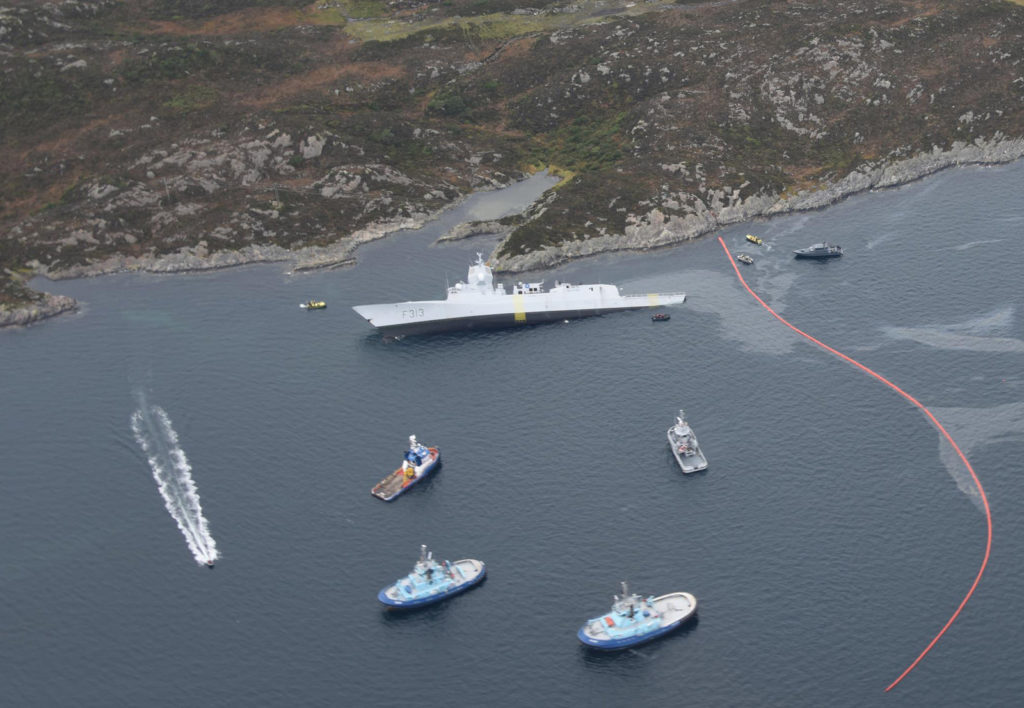 An operation has started to raise a Norwegian naval frigate which sank following a collision with an oil tanker last year.
In November, the KNM Helge Ingstad warship collided with the Maltese-registered Sola TS at the Sture oil terminal in Norway, north of Bergen.
The crew were evacuated and eight reported  injuries.
The Accident Investigation Board Norway (AIBN) and its defence counterpart (DAIBN) have announced that an operation to raise the frigate has begun.
Once that is completed, investigators map out the extent of the damage and the survivability of the vessel.
In an update, the AIBN also stated work is continuing to map out the sequence of events leading up to the frigate's evacuation.
Data has been recovered from the Helge Ingstad's control system which is being analysed.
AIBN said work still remains in relation to the "time elapsed from the moment of impact until everyone had been evacuated".
A preliminary report into the incident was published at the end of November, setting out the lines of investigation, including human factors, collaboration on the bridge and training and procedures.
Norwegian operator Equinor temporarily shut down the Sture terminal following the incident.
Recommended for you
X

Two arrested and charged with conspiring to bribe PDVSA officials