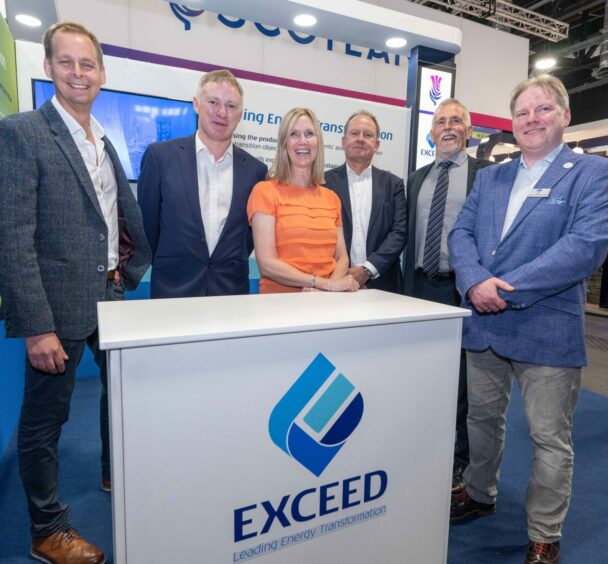 A top awards show, celebrating the best of Aberdeen's energy industry, has launched at Offshore Europe.
The 37th Offshore Achievement Awards will be held on March 14 at the P&J Live in Aberdeen.
SPE Aberdeen, which runs the gala, opened nominations at Offshore Europe this week as the showcase marks its 50th anniversary.
It coincides with the 50th anniversary of SPE in Aberdeen.
Bringing an unmatched level of recognition in front of industry peers, the awards provide companies and individuals with a springboard for growth, as well as inspiring the next generation and the industry to continue to evolve.
The 2024 award categories, which include 8 new categories, are:
· Pre-Commercial Deployment Technology Award
· Post-Commercial Deployment Technology Award
· Transformational Technology Award – Judges Choice
· Collaboration Project Award
· Sustainability Project Award
· Industry Enabler Award
· Skills Development Award – sponsored by CNOOC
· Diversity & Inclusion Judges Award
· Young Professional Award
· Exceptional SME or Exceptional Founder Award
As in previous years, the Significant Contribution Judges Award will also feature and will recognise an individual who has made the most significant professional contribution to the offshore energy industry above and beyond their day-to-day role. The winner will be revealed at the Awards Ceremony on the 14th March.
Graham Dallas, Chair of the Offshore Achievement Awards Committee, says, "We are proud to launch the 37th annual Offshore Achievement Awards which coincides with SPE Aberdeen's 50th Anniversary. The Section was formed on 23rd July 1974 and, despite the ups and downs over the years, is still here recognising the very best within the offshore industry. It hasn't always had an easy ride and now more than ever the transition to new energy sources is part of every conversation, but it's critical that we do not lose sight of the skills and often hard-won experience that we collectively offer. We have some new categories this year as we continually adjust and adapt to ensure relevance to the individuals and organisations that continue to innovate and inspire. We are delighted to have both Exceed and WellGear onboard as joint principal sponsors, a reflection of their collaborative approach and commitment to the industry."
Graham continues, "SPE Aberdeen is a not-for-profit organisation, run largely by volunteers, who continually re-invest any surpluses generated into the next generation of engineers, scientists, and energy professionals."
Talking of becoming a principal sponsor this year Ian Mills, Exceed Managing Director, says, "Exceed's partnership with the Offshore Achievement Awards is simply a case of giving back to an institution which has supported our own success and about promotion of an industry which is critical to global development and sustainability.
"As OAA award winners ourselves, we are very aware of the impact that recognition of excellence – and those who achieve it – can have upon a company and its workforce.
"We want to ensure that there is an enthused, motivated "next generation" of energy professionals by promoting the outstanding work undertaken across the industry, and by making them aware of the sheer range of long-term career opportunities available across countless disciplines – not just engineering.
"As joint Principal Sponsors, Exceed and WellGear are illustrating the importance of supply chain collaboration, which cannot be underestimated. Outstanding results can be achieved through disruptive partnerships, as evidenced by the innovative work we are undertaking together to develop technologies for lower cost well access and well decommissioning."
Murdo Macleod, UK Managing Director of WellGear and fellow principal sponsor of the OAAs, says, "The Offshore Achievement Awards and SPE have presented WellGear, as joint principal sponsors, a great opportunity to support and be associated with an institution which consistently recognises the importance of an industry that still has a lot to offer in terms of economic growth, energy security, energy transition and sustainability."
Entries are now open to all UK-registered companies within the oil & gas and renewables sector. To view the categories and for further information please visit
https://www.spe-aberdeen.org/oaa/nominations
For all award sponsorship opportunities, including award categories, please visit https://www.spe-aberdeen.org/oaa/sponsorship
Recommended for you

OEUK celebrates those 'driving innovation' with its 2023 awards