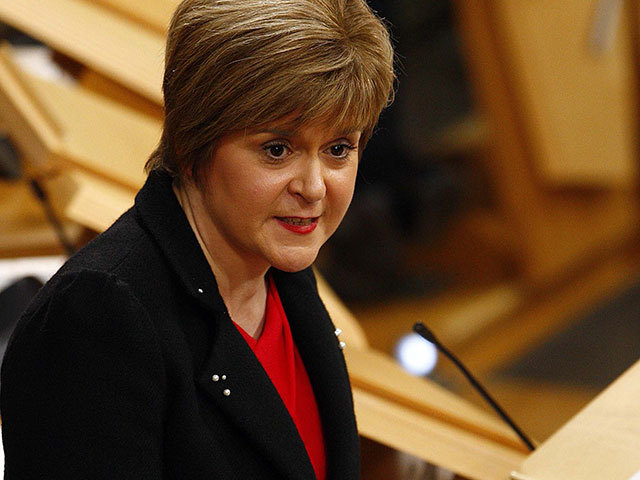 Oil and gas firms are to receive £12.5million to sustain growth and develop new technologies as part of a package of support announced by First Minister Nicola Sturgeon.
Scottish Enterprise funding of £10 million will help firms reduce risks associated with carrying out research and development, as well as giving them access to specialist experts who will help them kick-start innovation projects and maintain global competitiveness.
An additional £2.5million from Scottish Enterprise will allow firms to implement targeted support from senior industry experts to troubleshoot problems through bespoke business resilience reviews focused on strategic, financial, operational or market issues.
The First Minister also announced that Scottish Enterprise has begun an extensive research project to analyse and understand the extent of gaps in the availability of finance for the oil and gas sector.
The latest funding for the north east follows £12 million of support for individuals affected by the downturn in the industry to retain skills or to retrain – through a Transition Training Fund announced also announced today – and the £379 million of infrastructure investment confirmed by the Scottish Government last week.
Speaking during a visit to Aberdeen, where she met a series of industry representatives, the First Minister said: "Scottish oil and gas firms are at the forefront of the industry with an expertise that has been built up over many decades, but they need to continually innovate and evolve to ensure they can retain their competitiveness.
"This is particularly important during the current downturn. It is imperative that the industry remains innovative and flexible in order to be in a position to capitalise on future oil price rises.
But we know that some firms find it difficult to access the finance required to fund research and development projects, and at a difficult time such as this, the financial and operational risks in doing so can prove extremely challenging – especially to smaller firms.
"To help individual firms maintain their research and development during this difficult period, I am pleased to announce a further package of support. Scottish Enterprise is prioritising £10million to reduce R&D risks and deliver specialist expertise to firms as they seek to take forward new projects.
"To add to that, an additional £2.5million will help firms troubleshoot specific problems through access to industry experts carrying out business resilience reviews focused on strategic issues such as finance, market or operational matters."
Dr Lena Wilson, chief executive of Scottish Enterprise and chair of Scotland's Energy Jobs Taskforce said: "Despite a huge collective effort over the last year to help mitigate the pressures on Scotland's oil and gas industry we continue to see and feel the impact of the low oil price.
"It is absolutely critical that we invest our efforts in the right areas to support those impacted today whilst laying foundations for a vibrant and sustainable industry in the future – that's exactly what these new measures aim to do.
"Innovation and access to finance is fundamental to any industry during challenging times and that's why we've prioritised funding in these areas and are undertaking comprehensive research to make sure we fully understand the extend of funding gaps and can direct future support where it is needed the most."
Recommended for you

Nine Scottish projects receive £3.6m in Energy Entrepreneurs funding