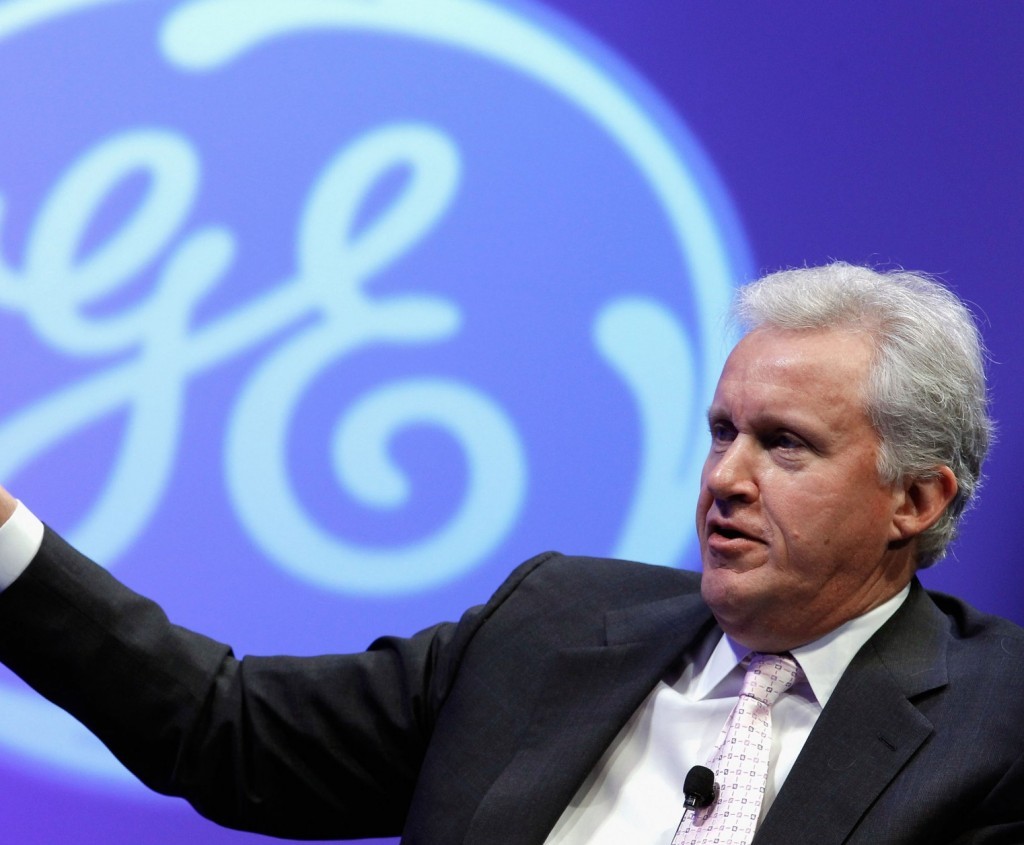 Jeff Immelt doesn't want to be told the oil price, doesn't want to be shown a fistful of charts and isn't interested in the lastest market predictions.
The GE chairman said: "I think it's hard to see where you fit in a moment of crisis and people tend to overdramatise that things will always be this or that or the other thing.
"Goldman Sachs predicted several years ago that we were in super cycle and oil would stay at $150 forever now they say we're in a trough and oil will go to $20."
When oil started to make its drop, he had one very clear directive for his company's president, Lorenzo Simonelli.
"I told Lorenzo 18 months ago I don't want to have a phone call with him where he tells me what the price of oil is.
"I know what the price of oil is I don't need anyone on the GE team to remind me of that. What I need them to do is focus on what they can control."
Things like ensuring the company had fewer "charts, studies and consultants".
"It doesn't take a hundred charts to say I don't know," he said.
"Where's the price of oil going to be? I don't know, but I don't need 100 charts to tell me that."
Sustaining research and development, while cutting the fat is critical to recovery, according to Immelt.
"In 2001 our oil and gas business was rather small," he said.
"Over the last 14 years we invested both organically and inorganically in this business, but we never just did it predicting the oil price would be $150 a barrel or $70 a barrel or $30 a barrel.
"We always made our investments based on the fact that we looked at this industry and thought it would become more technically intense. That productivity, reliability, quality would be more important.
"The other thing we can bring to this industry is we know cycles. We lived through cycles and we know how to lead companies through cycles. We saw a substantial one after 9/11, really the destruction of the commercial aviation business around the world.
"We saw it as power deregulated in the United States. We went from 200 gas turbines in the US to four in one year and now we're living through the oil and gas cycle."
The industry veteran, who was the chair of President Obama's Council on Jobs and Competitiveness, pointed to the mega-merger between Shell and BG as means of "self help" in a downcycle.
Energy Voice was at GE's annual meeting in Florence, when he said: "At GE we believe in self-help.
"We believe in action, taking costs out on our own, having a strong balance sheet on our own, taking opportunities on our own.
"I look at deal like Shell and BG as self-help. They're going to get a lot of people to criticise them, we're not going to know the answer for a couple of years but they're acting."
He added: "From a business standpoint if you're waiting for things to come perfectly clear you'll be waiting for a long time. From a businessperson perspective I think you have to keeping driving productivity and investment in the cycle we are in today.
"You have to learn to act in the face of uncertainty."